Wet wipes will face ban under new UK plastic rules
Babies may have to face a wipe-free future as the UK's battle against plastic steps up a gear.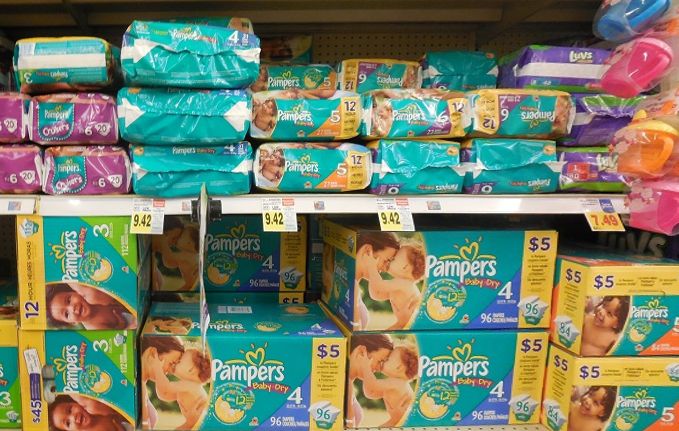 Babies may have to face a wipe-free future as the UK's battle against plastic steps up a gear.
A spokeswoman for the UK's Department for Environment, Food and Rural Affairs (Defra) has indicated wet wipes will be banned under the government's plan to eradicate plastic waste in the UK.
"We have pledged to eliminate all avoidable plastic waste, and that includes single-use products like wet wipes," she said.
This mean manufacturers will have to develop wipes which are free from plastic, and the government pledged to work with the industry to create alternatives.
"We are continuing to work with manufacturers and retailers of wet wipes to make sure labelling on packaging is clear and people know how to dispose of them properly – and we support the industry's efforts to make their customers aware of this important issue," the spokeswoman added.
Wet wipes, even those which are labelled as biodegradable, are problematic since they are not easily broken down once flushed, and cause multiple blockages.
Mike Childs, head of science at Friends of the Earth said: "Phasing out wet wipes may well make many parents shudder at the thought of cleaning up their kids without these handy go-to items. But if we can develop the technology for driverless cars, surely we can design a way of keeping our kids clean without plastic.
"A ban on plastic-containing wet wipes is good news for our oceans and should be part of a government strategy which commits to ending all but the most essential uses of plastic. Hopefully, today's announcement will be the nudge needed to inspire products which finally work for people as well as the environment," he added.
The UK government has been taking increasingly strong action on combating plastic pollution since the start of the year. A suite of new measures have been announced, including banning plastic microbeads and a deposit charge on bottles.
Photo Credit: ParentingPatch/CC