UK chosen as 'world-class' location to test massive new offshore wind turbines
The UK continues to play the role of global leader in nurturing new offshore wind technology.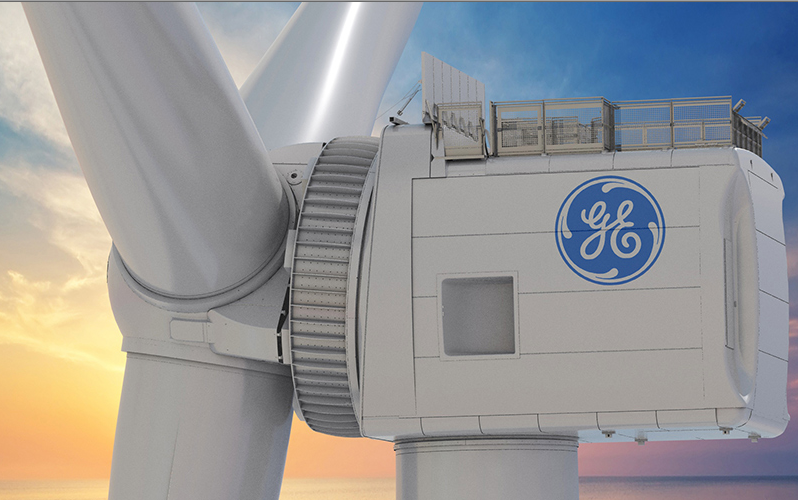 The next generation of offshore wind turbines will be bigger and more powerful than ever.
And the UK continues to play the role of global leader in nurturing this clean energy technology.
Last month, Climate Action reported on GE Renewable Energy's launch of a new 12 megawatt turbine, called the Haliade-X. This new machine will soon become the world's most powerful wind turbine, with a plan to bring it to market by 2021.
To help GE make this a reality it is now teaming up with an innovative test centre on the north-east coast of England.
The Offshore Renewable Energy Catapult (ORE) was created to trial and experiment with new renewable technologies at its base in Blyth, Northumberland. And for the next five years the centre will be testing GE's new mega-turbine, which will tower 260 metres into the sky and have blades which are 107 metres long.
The multimillion-pound agreement was signed this week to allow the ORE Catapult to undergo advanced trials of the turbine, helping to create new job opportunities and burnish the UK's credentials as the go-to destination for offshore wind.
The deal will see the two work closely in areas such as power trains, blades and electrical infrastructure, and also includes a major project to install a grid emulation system. This is designed to test how the large turbines interact with the electricity network.
The UK Government has been a strong supporter of offshore wind, and energy minister Claire Perry welcomed the announcement: "This collaboration is great news and highlights our world-class research and testing facilities…With 22 percent of all investment in European wind projects coming to the UK, the offshore wind industry is exceptionally well placed to boost supplies of home grown clean energy whilst growing new jobs and opportunities."
John Lavelle, CEO of GE's offshore wind business, said "This is an important agreement because it will enable us to prove Haliade-X in a faster way by putting it under controlled and extreme conditions."
"Traditional testing methods rely on local wind conditions and therefore have limited repeatability for testing. By using ORE Catapult's facilities and expertise, we will be in a better position to adapt our technology in a shortened time, reduce unplanned maintenance, increase availability and power output, while introducing new features to meet customers' demands," he added.
Source: GE Renewable Energy