Six African nations reach landmark forest deal
Six African nations have reached a landmark agreement with donors on a plan to protect the forests in the Congo basin to help combat climate change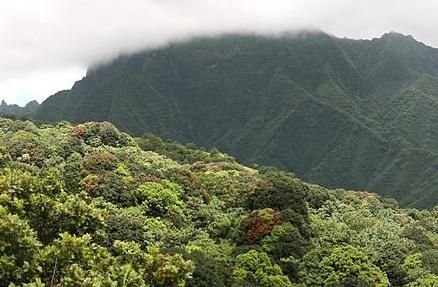 Six African nations have reached a landmark agreement with donors on a plan to protect the forests in the Congo basin to help combat climate change and ease poverty.
The Central African Forest Initiative was agreed during United Nations' talks in New York this week and covers Central African Republic, Democratic Republic of Congo (DRC), Cameroon, Republic of Congo, Equatorial Guinea and Gabon.
The forest in the Congo basin is the second biggest in the world after the Amazon and Norway is the first donor to announce support for the project with 400 million krone (£31 million) annually from 2016-20.
In a statement on Wednesday the United Nations Development Programme (UNDP) said: "Addressing issues concerning unsustainable agriculture, wood energy use, forestry and infrastructure development will be the main challenges."
The project is designed to reduce illegal logging in forests that are vital to millions of people for livelihoods and home to endangered animals such as gorillas and bonobos.
It is part of preparations for the UN Climate Change Conference in Paris in December when a global climate deal is due to be agreed and French Development Minister Annick Girardin said: "We cannot succeed without large-scale action to protect forests in the world."
Donors currently include Germany, France, Britain, Norway and the European Union with Brazil acting as an advisor to the project, which also involves UN agencies and the World Bank.
DRC Finance Minister Henri Yav Mulang said: "DRC aims to generate two major impacts: emissions reductions and co-benefits in terms of sustainable development and poverty reduction."
Forests in the Congo basin area cover approximately 2 million sq km (0.8 million sq miles) and are shrinking by an estimated 5,600 sq km a year.