Relationships are tense between REDD and the Forest People
Across the world, indigenous people live in the environs our world has created. Unfortunately for some, some of these stunning landscapes are diminishing.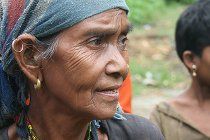 Across the world, indigenous people live in the environs our world has created. Unfortunately for some, these stunning landscapes are diminishing. One such indigenous group is the Forest People, a group which includes communities in countries such as Indonesia, Cameroon and Brazil.
They are fighting with Reducing Emissions from Deforestation and Forest Degradation (REDD) to try and combat climate change due to deforestation, but frequently come against difficulties as few governments and policy makers include them in their talks.
REDD is an organisation committed to assist developing countries prepare and implement national REDD+ strategies, and builds on the convening power and expertise of the Food and Agriculture Organization of the United Nations (FAO), the United Nations Development Programme (UNDP) and the United Nations Environment Programme (UNEP).
This month is the 16th Conference of the Parties in Cancun, Mexico (COP16) and one of the topics under discussion is REDD. The Forest People are particularly interested as talks on this subject concern their home, topics that they are often more knowledgeable about.
REDD encounters many problems due to the extensive costs of stopping deforestation. Since the colonisation of the New World, forests have been chopped down, with little governmental permission.
The Forest People have a chequered history, with few people listening or noticing them when policies are being made, and funds are being handed out. After COP15 in Copenhagen last year, six nations gave $3.2 billion as part of global plans to cut deforestation, which accounts for 20% of carbon anthropogenic emissions.
However, the worry of the Forest People was whether their rights would be considered, as history shows they rarely have. Andy White, co-ordinator of RRI, a US based think-tank, commented on a report about the Rights and Resources Initiative he co-wrote earlier this year.
He said: "One of the difficult things that the world has learned over the years is that REDD is far more difficult that many people imagined.
"The forested areas of the world – by and large – have very high levels of poverty, low levels of respect for local rights, and a very low level of control among local people to shape and control their destiny. So the rather simplistic notion that money from the rich North can control or limit deforestation was unrealistic."
Communities in Cameroon are unsure that REDD projects to cut deforestation are going to bring their communities into consideration, and whether they will in fact see any of these funds.
In a press release from the Cameroon REDD Community Consultations and Civil Society Workshop Forest Peoples Program that took place in July 2010, they announced their concerns stating: "they fear REDD projects will not benefit them but will exclude them and benefit others (including industrial plantations, loggers, conservationists, more powerful neighbouring communities and state and local authorities).They insist they be included equally in benefit sharing, which requires they be treated separately so that benefits actually reach them."
This year at COP16 it is hope that REDD will address these problems and emphasise the need to be fair to be effective, and create policies that must respect all levels of human rights.
Governments need to confront the underlying causes of deforestation, and how all groups can help stop it. The Forest Peoples Programme published a report, stating; "there is a growing realisation that REDD policies as currently proposed contain serious moral hazards because they plan to reward polluters with a history of forest destruction, but would fail to recognise and reward the roles of indigenous and local forest communities who protect and sustainably use standing forests."
Ultimately, the report concluded that REDD needs to fill the criteria put forward by forest policy specialists that REDD policies and must fulfil the notion - effectiveness, efficiency and fairness - and approach the subject at COP16 and to realise how forest communities can help tackle climate change, and therefore cannot be ignored.
Author: Charity Knight | Climate Action
Image: Find Your Feet | flickr