Paris Agreement update: Climate agreement set to become a law
57 countries, accounting for 57.88 per cent of global emissions, have now ratified the Paris Agreement, or promised they will by the end of 2016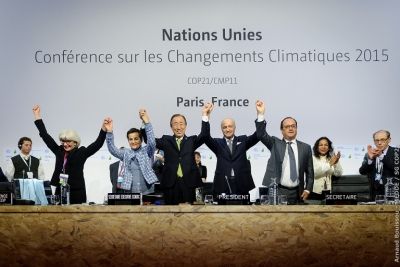 57 countries, accounting for 57.88 per cent of global emissions, have now ratified the Paris Agreement, or promised they will by the end of 2016.
If these countries keep their promises, the Paris Agreement will become an international law.
On Wednesday, Japan and New Zealand announced their intention to ratify the agreement, which enabled the agreement to reach 55 countries and 55 per cent of global emissions - the minimum for the treaty to be effective.
Thirty days after the two countries have deposited their instruments of ratification, the agreement will be activated.
The UN's new Climate Chief, Patricia Espinosa, said in her first interview since succeeding Christiana Figueres in May: "Now is the time for ratification and for implementation. It is the time to act together; it is the time to avoid any disastrous consequences of climate change."
A special event will be held on 21 September for leaders to present their ratification officially to UN Secretary General Ban Ki-Moon.
India, which accounts for 4.1 per cent of global emissions, is also considering the ratification, and has made a joint commitment with the US – which committed to ratify this year – in June, but the timeframe is not clear yet.
The target could be reached by October 7, which would enable the agreement to be in place before COP22 in November 2016, in Marrakech, Morocco.
Once the treaty is in place, all countries will be bound to it for four years.
Espinosa said: "We need to focus a lot on implementation of the Paris agreement and which translates to the national programmes on climate change for each and every country. We will need to reach out to all those actors – to governments, to civil societies, to businesses – and help in mobilising them to help in this fight against climate change."
She added: "Actually, climate change is really about the wellbeing of people. It is not a very vague concept or a vague problem that is out of our everyday lives. It is actually affecting our everyday lives and this is the fundamental fact that everybody should keep in mind while working toward a low-carbon society.
She concluded: "We are talking about the lives of people. So having that consideration in mind, it's a big driver towards more ambitious and urgent action by everybody."