Green Investment Bank to fund £15m waste-to-energy plant in London
1.2MW anaerobic digestion plant will convert 30,000 tonnes of food waste into renewable energy to power an estimated 1,750 homes.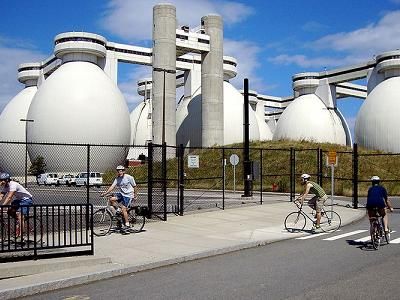 The UK Green Investment Bank (GIB) has announced plans to invest in a new £15 million waste-to-energy facility in London that could power 1,750 homes.
The anaerobic digestion (AD) plant in Enfield, north London, will convert food waste from the capitals hotels, restaurants and retailers into renewable energy and compost.
The GIB confirmed that Foresight, one of its fund managers, has made a £7.5 million commitment to the plant, which is being developed by D Williams & Co Limited at Cattlegate Farm.
The plant will have a capacity of 1.2MW, and will convert around 30,000 tonnes of food waste that would have otherwise been sent to landfill into enough electricity for an estimated 1,750 homes.
An adjacent composting facility will process garden waste from homes across London and the Northern Home Counties.
Construction is expected to begin in June and the plant is expected to be operational in two years' time.
The Cattlegate Farm facility is the second AD plant funded by the GIB and Foresight, after the TEG Biogas plant in Dagenham opened in April.
The government backed GIB published a report on the growth opportunities for the UK's AD sector last year and forecast further growth.
The Bank has targeted investment in facilities in Northern Ireland where the subsidy regime is more generous.
The GIB chief executive, Shaun Kingsbury, said in statement: "Today's announcement provides another demonstration of the attractiveness of anaerobic digestion infrastructure as an investment opportunity. We are seeing real momentum in the commercial deployment of this technology which, I hope, will see further growth in the year ahead."