Ethiopia to lead clean energy push in E.Africa
Ethiopia will scale up its clean energy exports to neighbouring countries as part of a cross-border effort to meet regional energy demand and cut emissions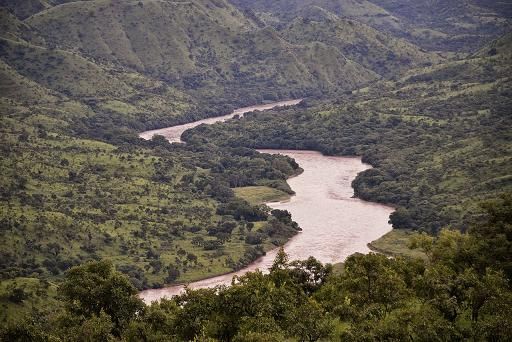 Ethiopia will scale up its renewable energy exports to neighbouring countries by 2018 as part of a cross-border effort to meet regional energy demand and cut greenhouse gas emissions.
The Eastern African Power Pool (EAPP) programme will expand clean energy transmission lines between 12 countries in the region.
Ethiopia is planning to increase its production and export of hydroelectricity and is set to assume a bigger role as a regional energy exporter under the plan.
Ethiopia currently exports power to Kenya, Sudan and Djibouti, and has agreed deals to provide energy to Tanzania, Rwanda, South Sudan and Yemen in future.
The new $1.8 billion Gilgel Gibe 3 dam on the Omo River in southern Ethiopia is set to start producing hydroelectricity in June.
According to officials, the EAPP will boost economic growth for importing economies and bring electricity to millions in the region as well as boosting Ethiopia's income from exports.
The initiative could also help East Africa push for enhanced global emissions reduction targets at the U.N. climate negotiations in Paris in December.
Countries in the region are particularly vulnerable from the impacts of climate change, including droughts and unpredictable planting seasons.
With a population of 100 million people, Ethiopia makes up about 25 per cent of the total population of the EAPP region, which would stretch from Egypt in the north to Tanzania in the South, and from the Democratic Republic of Congo in the west to Djibouti in the east.
Only 20 per cent of Ethiopians have access to the electricity grid and those without power often use wood for cooking, increasing deforestation and impacting water availability.
Analysts have forecast that an increased use of clean energy could boost employment in Ethiopia through small renewable energy businesses as well as reduce GHG emissions.
According to the governments latest Growth and Transformation Plan (GTP), Ethiopia is aiming to reach 15,000 megawatts of electrical generating capacity by 2020, including 1,500 MW from wind energy, 11,000 MW from hydropower, 1,200 MW from geothermal, 300 MW from solar and 600 MW from co-generation.
It currently has an installed electrical capacity of about 2,200 megawatts.
In March, the leaders of Ethiopia, Egypt and Sudan signed a "declaration of principles" agreeing to the construction of a $4.7 billion, 6,000 MW hydropower project on the Blue Nile (the main tributary of the Nile) that Ethiopia will lead.
The agreement includes the sharing of data and commits Ethiopia to working to avoid harmful impacts from potential changes in water flows to Egypt and Sudan.