Ethiopia submits climate plan to U.N.
Addis Ababa aiming to bring emissions down from 400m to 145m tonnes by 2030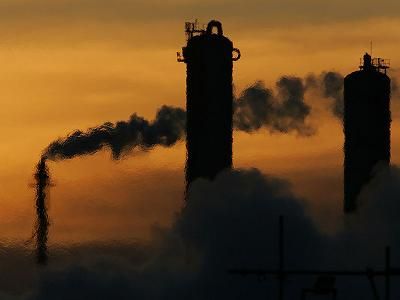 Ethiopia submitted its national plan to cut greenhouse gas emissions to the U.N. on Wednesday, as part of global efforts to reach a historic climate deal at a major Paris summit in December.
The government in Addis Ababa announced it will aim to reduce GHG emissions by at least a 64 per cent cut within 15 years on the current trajectory of emissions.
The East African nation is the second most populous on the continent and becomes the third African country to submit its Intended Nationally Determined Contribution (INDC) climate plan to the U.N.
In a statement, the government said: "The full implementation of Ethiopia's INDC is contingent upon an ambitious multilateral agreement being reached among Parties that enables Ethiopia to get international support and that stimulates investments."
The forestry and agriculture sectors in Ethiopia accounted for 85 per cent of the country's GHG emissions in 2010 and both sectors will be addressed as part of the INDC.
The newly announced target includes proposals to plant over 7 million hectares of trees and introduce fuel-efficient cook stoves, and the government is aiming to bring emissions down from 400 million tonnes of carbon dioxide to 145 million tonnes by 2030.
The news comes with negotiations taking place in Bonn, Germany, from June 1-11, and officials from nearly 200 countries are meeting to work out the foundation of a global deal to combat climate change, due to be signed in Paris in December.
The 21st session of the Conference of the Parties (COP21) to the United Nations Framework Convention on Climate Change (UNFCCC) takes place in the French capital later this year and a historic agreement is expected to be reached to limit greenhouse gas emissions.
Ethiopia is mow the 40th state to submit its plans along with the 28-nations of the European Union, Canada, China, Japan, Mexico, Russia and the United States.