Environment leaders renew climate commitments at global summit
The world's environment ministers have gathered in Vietnam for a major environmental meeting.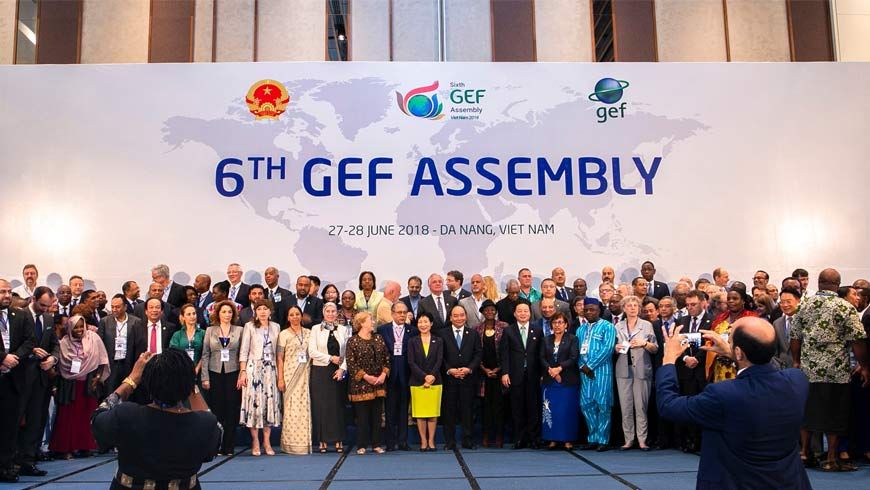 The world's climate leaders have gathered in Vietnam for a major meeting on the environment.
The summit, hosted by the Global Environment Facility (GEF), takes place every four years and brings together 183 member countries, business leaders and UN agencies, among others.
This year's meeting saw leading figures renew their pledges to address climate change, biodiversity loss and sustainability concerns.
President Hilda Heine of the Marshall Islands told attendees that in her country: "thousands of protected areas have been created, the integrity of hundreds of millions of hectares of land safeguarded, and support was made possible to critical watersheds around the world."
Leaders from UN Environment, Unilever, the World Resources Institute, and others, reiterated the immense threats that climate change and environmental degradation pose to the planet, but that it was within our power to solve them.
Nguyen Xuan Phuc, Vietnam's Prime Minister, said the "enormous challenge" of climate change "presents an opportunity for humankind to review and rethink the path and models of development".
Michelle Bachelet, former President of Chile spoke of the increased marine protections and national parks in her country, adding that: "any country can find areas with potential for change to move parts of the economy in the right direction towards sustainability".
Earlier this year, 30 donor countries of the GEF committed $4.1 billion towards projects to reduce greenhouse gas emissions and develop stronger environmental protections.
Naoko Ishii, CEO and Chairperson Global Environment Facility, concluded that: "The good news is that we have all come to know that transformation is not only needed: it is possible, and is good for our lives. We need to move out of our own comfort zones and take a leap for disruption."
This year's meeting is unique in that the entire two days will be convened online, leading organisers to describe it as the first ever 'virtual summit'.