Consumer ignorance leads to mercury from low-energy bulbs in landfills
A new report by Recolight found that eight out of ten consumers have a "lack of awareness" and do not know their bulbs must be recycled – leaving large quantities of Mercury going to landfills.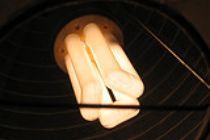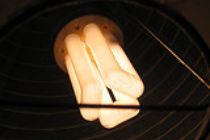 Eight out of ten consumers are unaware low-energy light bulbs must be recycled, meaning large amounts of mercury could end up in landfills, according to new research by Recolight.

Mercury, which gives the lightbulbs their energy-saving quality, can cause adverse effects to the environment in large amount. With more low-energy bulbs coming to the end-of-life in the next three to five years, this will be an increasing concern.

Nigel Harvey, Chief Executive of Recolight said; "We would like awareness levels to be higher but there is still time to correct this before large volumes of lamps start reaching end of life. However, more needs to be done, particularly by local government, to put light bulb recycling higher on the agenda now, to ensure that when the time comes people do the right thing."

The research (15 February) commissioned by the Lighting Industry Federation, in Partnership with the recycling scheme Recolight, the Lighting Association and leading lamp producers, found that only 18 per cent of those surveyed were aware that light bulbs must be recycled through specialised facilities, while 69 per cent said they would throw them away with their normal waste.

Eight of ten homes asked said they had at least one low-energy light bulb, and 29 per cent of those asked said they no longer had any old styled bulbs. The research indicates there would be around 133 million low energy bulbs currently in use, a number that is set to increase

Research by the Environment Agency found that around 75% of businesses understand the importance of recycling low-energy light bulbs, but Recolight want this awareness to extend to all businesses and households.

Initiatives such as the Bright Light Programme, an education programme running out to schools could begin to fill the current lack of information for the general consumer, something Recolight is rolling out.

Currently Recolight have recycling stations with local authorities, the latest opened in Hackney this week, the first site in London, and with retailers. They are also adopting a community-recycling scheme, relying on people within the community setting up a local collection point. They hope the scheme will soon be as widespread as battery recycling..

Mr Harvey said: "The scheme is a voluntary scheme which has been proven to work very well for batteries, both in rural and urban areas where access to civic amenity sites is limited. It relies on community volunteers to take responsibility for collecting the waste in their area and taking it to a local bulking up point."

Although 1100 recycling centres currently have facilities, points in other areas such as shops, including Sainsbury's and Robert Dyer have so far only hit around 400, and the community scheme will continue to rely on volunteers. Recolight say they want to roll the scheme out, and also would like to form an agreement with the Scottish Environment Agency expand the scheme out.

Recolight is operating a Waste Electrical and Electronic Equipment (WEEE) Compliance Scheme on behalf of Lamp Producers in the UK.
Image: Janet McKnight | flickr