China to subsidise plan for energy efficient buses
Beijing, Tianjin, and Hebei Province are encouraged to develop a total of 20,222 new-energy buses from 2014 to 2015 as they are reportedly the most polluted regions in China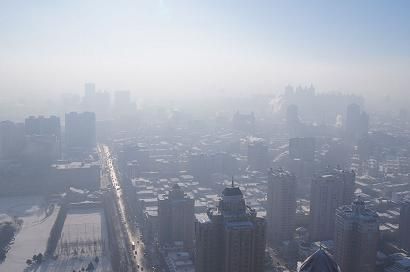 Beijing, Tianjin, and Hebei Province, reportedly the most polluted regions in China, are being encouraged to develop a total of 20,222 new-energy buses from 2014 to 2015.
The initiative is designed to tackle the issue of pollution and was jointly agreed by the Ministry of Industry and Information Technology and the National Development and Reform Commission along with seven other departments within the Chinese authorities.
In the third quarter of the year, the Beijing-Tianjin-Hebei region as well as fifteen other neighbouring cities was catergorised as having the worst air quality.
Data completed by Ministry of Environmental Protection, shows that on average, 45 per cent of the days in the third quarter suffered from air pollution.
According to the August reports experts have identified PM2.5 responsible for the fine particles that continue to contaminate the air.
The PM2.5 pollution was also China's explanation to the severe smog that caused a lot of public concern.
China labeled PM2.5 as a key indicator of pollution and included it in the Air Quality Standard report in 2013.
The increasingly serious matter has caused a major concern and the government has announced new efforts of tackling the issue through the invention of energy-efficient buses.
The number of charging posts is estimated to reach 19,657.