China to launch world's biggest carbon market in 2017
President Xi Jinping met with President Barack Obama on Friday and announced that China is set to launch the biggest carbon emissions trading market in the world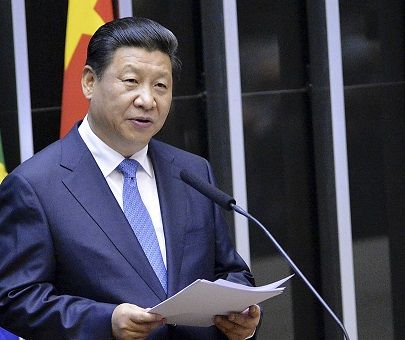 China announced on Friday that it will launch the biggest carbon emissions trading market in the world in 2017.
The announcement by Chinese President Xi Jinping is part of a joint climate change statement with the United States meant to boost momentum in the build up to the United Nations Climate Change Conference when a global climate deal is due to be signed, according to the White House.
President Xi (pictured) met with President Barack Obama on Friday as part of an official visit to the U.S and the statement is one of a range of policy announcements made in meetings on Friday.
The joint climate statement builds on the landmark announcement Xi and Obama made last year when China and the U.S. made ambitious commitments to reduce greenhouse gas emissions beyond 2020.
As part of last year's agreement, the U.S. pledged to cut emissions by up to 28 per cent by 2025, while China agreed that its emissions would peak around 2030 and promised to get one-fifth of its power from clean energy sources by the same year.
Xi and Obama outlined the environmental measures on Friday with the aim of demonstrating that the world's two biggest emitters of greenhouse gases will "lead the world toward a durable global climate agreement," according to U.S. officials.
China's national carbon market will be launched in 2017 to help meet its target of reaching peak emissions in 2030.
The carbon market will cover key sectors including power generation, iron and steel, chemicals and cement.
Addressing reporters on Thursday, the U.S. official said: "These sectors together produce a substantial percentage of China's climate pollution, and this reflects a significant policy move that the Chinese are announcing they will take."
The southern Chinese province of Guangdong will add six new sectors to its pilot carbon market next year that will triple the number of firms it covers and help pave the way for a national trading scheme.
China will also announce a pledge to provide aid to developing countries to help them adapt to climate change and adopt clean technology.
Xi is arrived in Washington D.C. from Seattle, where he met business and technology leaders including Facebook founder Mark Zuckerberg.