Local authorities and infrastructure companies urged to plan for long-term impact of climate change
A new report calls for local authorities and others involved in planning, decision-making and infrastructure investment to work together to adapt to long-term sea level rise and climate change. The report demonstrates that by taking the right approach, ad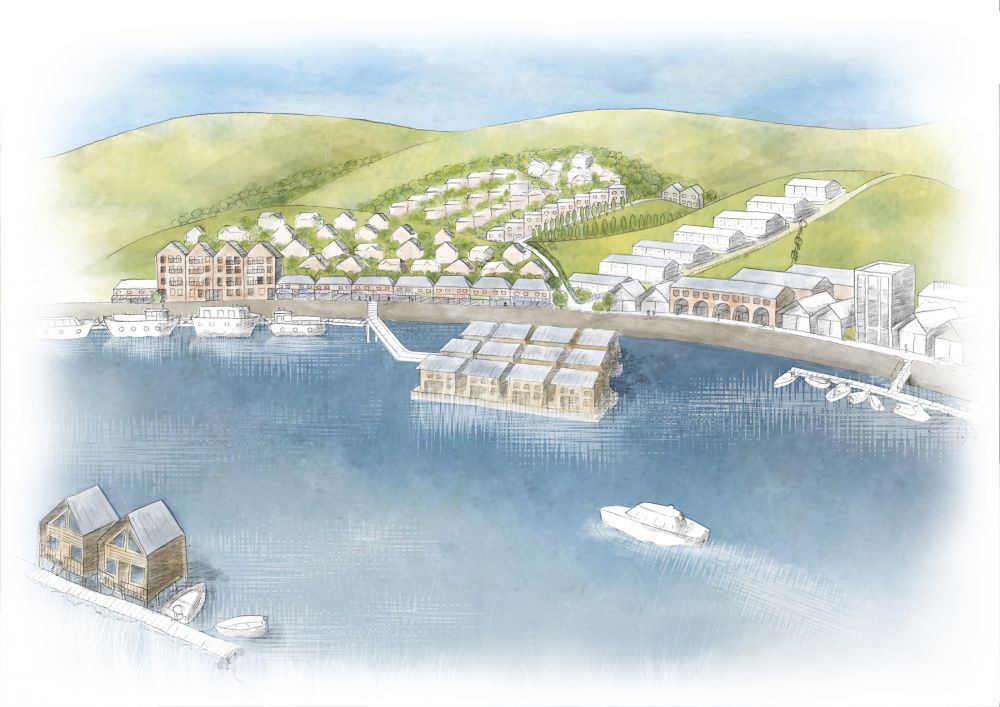 A new report calls for local authorities and others involved in planning, decision-making and infrastructure investment to work together to adapt to long-term sea level rise and climate change. The report demonstrates that by taking the right approach, adaptation can be affordable, achievable and beneficial for local communities, the economy and the environment.
The report, entitled 'No Regrets: Planning for Sea Level Rise and Climate Change and Investing in Adaptation', was sponsored by the Southern Regional Flood and Coastal Committee as a follow-up to the Coastal Communities 2150 project. It was produced by independent design, environment and sustainability consultancy LDA Design with input from Lindsay Frost Consulting.
Sea levels in South East England have risen by around 20cm since 1900 and are predicted to rise by up to a metre by 2100. They are likely to continue rising over the next few centuries, by as much as several metres.
The exceptional storms from December 2013 to March 2014 contributed to the wettest winter in England for at least 250 years, and the storm surge in early December 2013 caused the highest tides ever recorded on some parts of the coast.
Significant long-term increases in average global temperatures have also been measured and further warming is expected.
Overheating is already an issue for an estimated 20% of homes in England during hot weather and some schools and hospitals are also at risk.
If trends continue, according to the Committee on Climate Change, premature deaths from heat waves and overheating could triple to 7,000 per year by the 2050s.
Helen Pearce, Director at LDA Design and lead author of the report, said: "Unless we plan ahead and invest wisely, sea level rise and climate change will pose considerable risk, particularly to vulnerable coastal areas, including flooding, erosion, more frequent and severe droughts and heatwaves. It is vital we take action to adapt, so that we can manage the risks and make the best of the considerable opportunities."
A range of adaptation measures will be needed across the country.
The biggest priority in coastal areas will be managing the increasing risk of flooding and erosion. While traditional hard coastal defences still have an important role to play, we also need to consider more sustainable, long-term solutions such as soft coastal defences which use natural features like salt marsh to reduce the impact on the coastline (plans pictured). These also provide fantastic opportunities for new habitats and wildlife, recreational activities, and local businesses, as demonstrated by the major managed realignment project at Medmerry in West Sussex.
Development and infrastructure in the areas at greatest long-term risk may eventually need to be moved or upgraded to increase resilience. Further effort will be needed to manage supply and demand for freshwater, reduce the risk associated with heatwaves, adapt agriculture and forestry, and enable habitats and ecosystems to change over time. These and other measures are all illustrated in the guide.
The good news is that significant progress can be made towards adaptation by taking a positive, proactive and integrated approach. Local authorities have an essential role to play, working with others involved in planning, decision-making and infrastructure investment, businesses and local communities. Together we can plan ahead and make the necessary changes to the built environment, infrastructure, the way land is managed along the coast, and the way coastal communities live and work. The guide demonstrates how adaptation can be delivered in practice by:
Sponsored Content
• Taking a broad view of the local context and how it is changing over time
• Engaging and empowering local communities
• Working in partnership
• Working with nature rather than against it
• Planning for the long term, using flexible adaptation pathways
• Enabling changes in land use and making provisions for moving vulnerable communities and infrastructure
• Building the right kind of development in the right place
• Investing intelligently in infrastructure which provides multiple benefits
John Gower, Project Manager of the Coastal Communities 2150 Project, said: "Decisions we take today will have an impact on future generations. It is important that we plan ahead and invest wisely so our coastal communities remain safe and prosperous for many years to come. Success in adapting to climate change is all about taking a holistic and flexible approach, which combines lots of small, 'no-regrets' actions that can be taken straight away with a few bigger changes that are made as and when needed."
Lorraine Brown, Chair of the Southern Regional Flood and Coastal Committee, said: "This excellent document provides practical and technical guidance for all those professionals involved in planning now for future flood defences and adapting to climate change. It is ground breaking in its approach and yet provides realistic and deliverable options for investment in new infrastructure and defences to reduce risk into the future."
Dr Hugh Ellis, Head of Policy for the TCPA said "Coastal communities are under unprecedented threat from sea level rise and flooding and these problems are set to intensify. This document provides a vital resource on how to respond in the long term and build a resilient future."
The report is being published by the Town and Country Planning Association and is available from their website