IDB supports climate change adaptation programme for Buccoo Reef, Tobago
The Inter-American Development Bank has provided a grant financing of $500,000 to the The Cropper Foundation in Trinidad and Tobago to implement a pilot programme utilising underwater sculptures as an innovative approach to climate change adaptation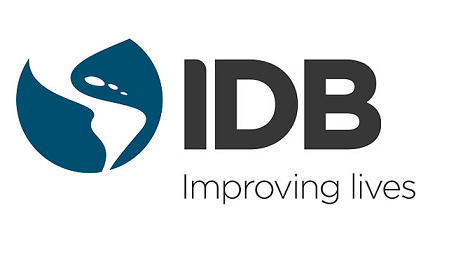 The Inter-American Development Bank (IDB) has provided a grant financing of $500,000 to the The Cropper Foundation in Trinidad and Tobago to implement a pilot programme utilising underwater sculptures as an innovative approach to climate change adaptation in the Buccoo Reef area.
Trinidadian artist Peter Minshall will create two Carnival-themed sculptures, part of a work known as Tobago Water Colours, in the area of Buccoo reef off Tobago one component of a programme on adapting to the impacts of climate change.
The project is expected to facilitate the adaptive capacity and recovery of Buccoo Reef – damaged by years of over-visitation from snorkelers and scuba divers and by land-based nutrient run-off – by providing an alternative destination to tourists that will also provide a new source of income for the tourism, cultural and creative industries of the area.
The programme will include a focus on marketing and financial sustainability for the new attraction. An additional component of the technical assistance grant will finance a study that will explore options to reduce anthropogenic pollution loading on the reef's ecosystem.
Sponsored Content
According to the sculptor Minshall, "This may help turn the tide at Buccoo. Reflecting the colors of the reef and the movement of the sea, the installation will also be a celebration of our island and our annual Carnival, which is an ancient tradition."
The IDB grant is being provided for an implementation period of 24 months and is expected to lead to a larger project entailing installation of the complete band of Carnival sculptures following evaluation of the outcomes of the pilot program.
The project is part of the Bank's support for its borrowing member countries' efforts to adapt to the impacts of climate change, which will require innovative and creative financing and knowledge-based approaches to these challenges.
About the IDB
The Inter-American Development Bank is devoted to improving lives. Established in 1959, the IDB is a leading source oflong-term financing for economic, social and institutional development in Latin America and the Caribbean.The IDB also conducts cutting-edge research and provides policy advice, technical assistance and training to public and private sector clients throughout the region.