Green Energy for Green Energy: ON Power and Silicor Materials Sign PPA
Representatives of ON Power (ON) and Silicor Materials have signed a PPA for 40 megawatts of electricity to the US company's project at Grundartangi, Iceland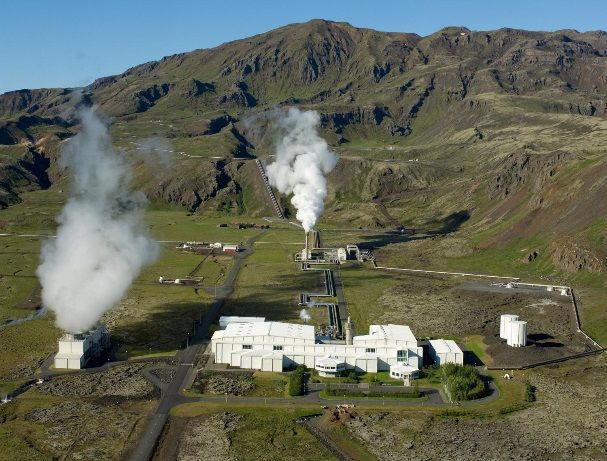 Representatives of ON Power (ON) and Silicor Materials have signed a PPA for 40 megawatts of electricity to the U.S. company's project at Grundartangi, Iceland, which will produce solar grade silicon.
The agreement, signed on September 17th 2015, raises the price of ON's renewable energy significantly and it is not linked to the price of the products buyer.
ON's first agreement with power intensive industries
Pall Erland, ON's CEO, and Terry Jester, President and CEO of Silicor Materials, signed the agreement at a ceremony in the Ellidaar Power Station today, a hydro power station dating back to 1921 and is the cradle of electricity generation in the City of Reykjavik, a task that ON carries today. The agreement is ON's first with power-intensive industries, but the Company was established in 2014 following the unbundling of Reykjavik Energy. ON owns and operates geothermal power plants Nesjavellir Plant as well as a hydroelectric station in Andakilsa, West Iceland.
Higher prices and lower risk
In next semesters, PPAs with Landsvirkjun that Reykjavik Energy made in years 1997 and 2000 will expire. Now, ON has secured the sale of the electricity in those contracts. ON does, therefore, not have to enter into new power projects to fulfill its obligations.
In addition to ensuring the sale of electricity, the price rises significantly. The wholesale price in the PPA is approaching the retail price households in Iceland pay for electricity. The contract is for 15 years with a possibility of extension. Power delivery commences in year 2018.
The PPA does not include transmission fees, as earlier contracts. Transmission is in the hands of Landsnet, the Icelandic national grid company. Thereby, ON's risk of unfavorable development of transmission tariffs is reduced.
Sponsored Content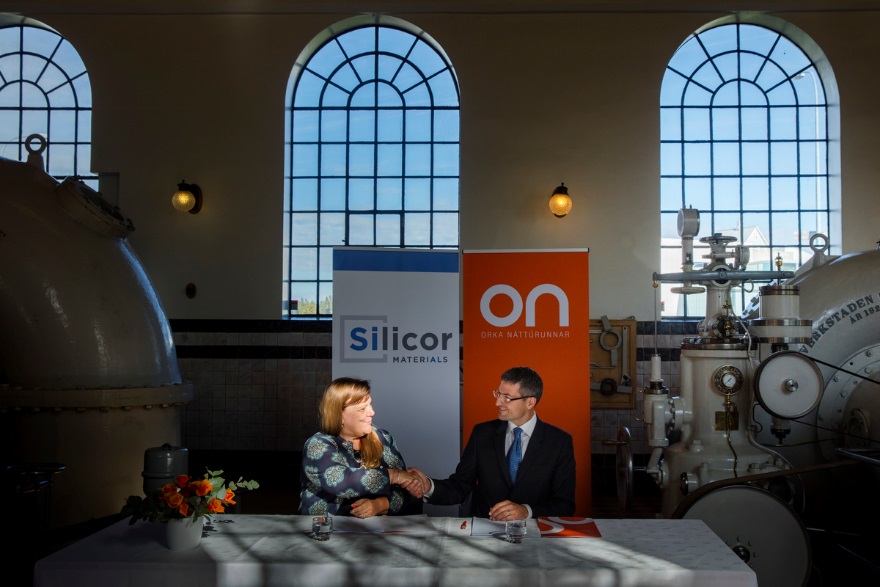 Environmentally friendly production
Solar-grade silicon production is power intensive but environmentally friendly. A sign of that is that Silicor's project was deemed not to need a special EIA by Icelandic authorities. Silicor intends to produce up to 19 thousand tons of solar silicon per year in to begin with. The product is used for manufacturing equipment for electricity production from sunlight. Planned investment company amounts to ISK 120 billion and it is expected to create about 450 jobs.
Silicor Materials is a company founded in 2006 with headquarters in the state of California. President and CEO is the engineer Theresa Jester. She has nearly four decades of experience in the development and utilization of solar energy.
Pall Erland, ON Power's CEO, said: "It's a good step for ON. First, we ensure the sale of the energy that was unsold. Second, we get a significantly higher price it. Third, we reduce risks, both by excluding energy transmission from the contract and the price is not related to product prices. It is also positive that our green energy production is now utilized for furthering generation of renewable energy in the world."
Terry Jester, Silicor Material's CEO and Chairman, says it's important to Silicor to produce its environmentally friendly solar silicon in Iceland using clean, renewable energy.
Jester said: "We are pleased to reach a power purchase agreement that is beneficial to both our company and to ON, and we look forward to a successful long-term collaboration."