World Bank and Sedex launch supply chain monitoring platform
World Bank Institute and Sedex Global collaborate on new online platform to monitor sustainability of supply chains and will allow businesses to investigate the credentials of their suppliers and consumers against governance and sustainability indicators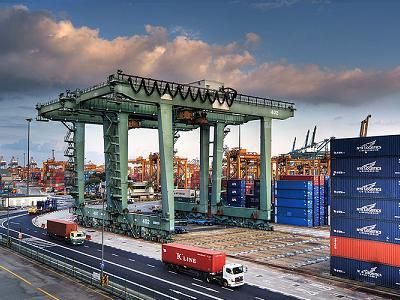 The World Bank Institute (WBI) and Sedex Global have launched a new online platform that will enable companies and investors to monitor the sustainability of supply chains.
Developed as part of the WBI's Open Private Sector Platform, the web-based and user-managed online platform will allow businesses to investigate the credentials of their suppliers and consumers against governance and sustainability indicators.
The indicators will include areas such as business ethics, labour standards and environmental footprints.
Its designers hope that the project will fill vital gaps in the availability and visibility of supply chain data, helping companies of all sizes to improve their impact, become more efficient and generate shared value.
Carmel Giblin, Sedex CEO said: "By combining Sedex's 10 years' experience of responsible sourcing with the global reach of the World Bank Institute, the Open Supply Chain Platform will deliver a step change in the uptake of responsible behaviors and practices by businesses".
"It will foster governance, sustainability and social development impacts in global supply chains".
In April, the European parliament passed new legislation that requires large companies to disclose non-financial information, including environmental performance.
Sedex says the timely new platform will provide a unique mechanism which will allow the private sector to share such information.
Benjamin Herzberg, Program Lead, Open Private Sector, World Bank Institute, said "The World Bank is committed to scaling up development impacts and achieving the goals of ending extreme poverty and boosting shared prosperity. It is thus essential that we encourage the private sector to adopt open and collaborative behaviors that favor social, environmental and governance outcomes. That's the purpose of our Open Private Sector Platform. We are delighted to embark on this new endeavor together with Sedex and OpenCorporates as we believe we can better help leverage the buyer-supplier relationship to improve sustainability, transparency, and accountability in business practices. "