Will new supersized freight ships lower emissions?
New larger designed ships, announced by Danish firm Maersk (February 22), could lower emissions from global shipping. Researchers from the Tyndall Centre for Climate Change Research described it as the first move by the shipping industry.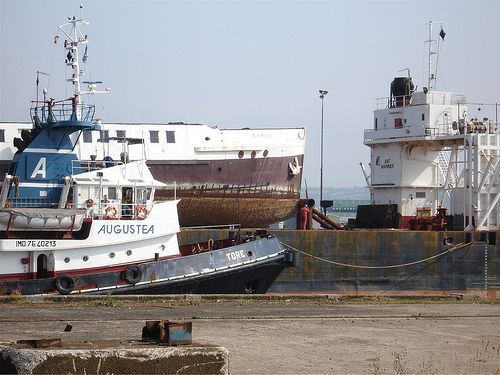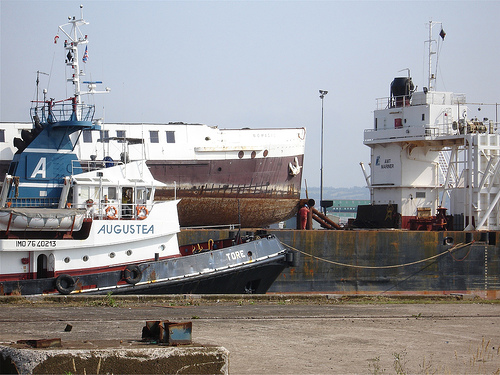 Danish shipping firm Maersk signs a contract for ten of the world's largest ships, saying they will lower emissions.

Currently the shipping industry is responsible for around 3 per cent of global emissions, traditionally using cheap and heavy polluting fuel, and has been criticised for failing to reduce this. Shipping emissions fall outside the Kyoto treaty, with responsibility falling on developed nations through the International Maritime Organisation (IMO), that has failed to agree on a binding measure. Until recently there was little known about their actual climate impact and few incentives for the industry act.

The new ship design, known as 'Triple-E' will be 400 metres long, 59 metres wide and 72 metres tall, and could hold an ice hockey rink, an American football field and a basketball court.

The vessels will lower carbon emissions by 50 per cent, will run slower and will recover waste heat, according to Maersk.

Eivind Kolding, Maersk Line CEO said: "International trade will continue to play a key role in the development of the global economy; but, for the health of the planet, we must continue to reduce our CO2 emissions."

Conor Walsh, researcher from the Tyndall Centre said that the size of ships would go someway to limit their impact. He said: "Size is important, as ships get bigger the amount of C02 decreases. However, the impact is minimal once the ship gets to a certain size, and the bigger the ship gets is not vastly important after a certain point.

"However, if the ship is bigger it can take more freight, and can be more efficient, making less trips than smaller ships. This also means it can go at a slower speed, and can offset two smaller deliveries."

He also said it was the first of the 'low hanging fruits' to be picked by the industry, and after size and speed, change will become much harder to incorporate, whether that is including renewable energy sources, propeller shapes, or changing hull characteristics.

Research conducted at the University of Manchester and the Tyndall Centre last year examined the UK shipping industry and found that carbon emissions could be much higher than originally thought, with mega tonnes of CO2 being anything from the 7 MtCO2 currently predicted to 31 or 42 MtCO2, possibly making it an even larger polluter than the aviation industry.

It concluded that major action needed to be taken to avoid dangerous climate change, saying the global shipping industry could account for all of the world's emissions by 2050 if current growth continues.

Maersk's new ships will have the capacity of 18,000 twenty-foot shipping containers, and will cost $190 million per vessel. Ten vessels are contracted to be made, with an option to buy another 20. If all vessels are brought, it will cost a total of $5.7 billion.

Manufactured by Korea's Daewoo Shipbuilding & Marine Engineering Co, they will be focused on trade routes between China and Europe, and should completed by 2013-2015.
Image: donnamarijne | flickr