Vancouver sets 100% clean energy target
Vancouver becomes the first city in Canada to commit to a 100 per cent renewable energy target to power the electricity sector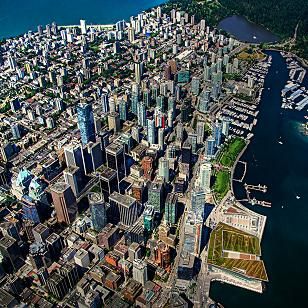 Vancouver has become the first city in Canada to commit to a 100 per cent renewable energy target to power the electricity sector following a unanimous vote by the City Council.
That vote took place on March 26 and approved Mayor Gregor Robertson's motion calling for a long-term commitment to sourcing all of the city's energy from renewable sources.
Vancouver then went a step further at the ICLEI World Congress 2015 this week in Seoul, South Korea, committing to reaching that goal of 100 per cent clean electricity, transportation, heating and air conditioning by 2035.
The decision sees Vancouver join Sydney, Australia; San Diego, California; San Francisco, California; Stockholm, Sweden; and Munich, Germany; among others to set a 100 per cent renewable energy target.
Around 90 per cent of Vancouver's electricity is currently being generated using renewable energy sources including hydroelectric.
Clean energy provides 32 per cent of the power for the city's heating, cooling and transportation.
Vancouver Mayor Gregor Robertson said: "Cities around the world must show continued leadership to meet the urgent challenge of climate change, and the most impactful change we can make is a shift toward 100 per cent of our energy being derived from renewable sources."