UN expects record signing for Paris Agreement
The number of countries that will ratify the Paris climate agreement at an April 22 ceremony will set a new record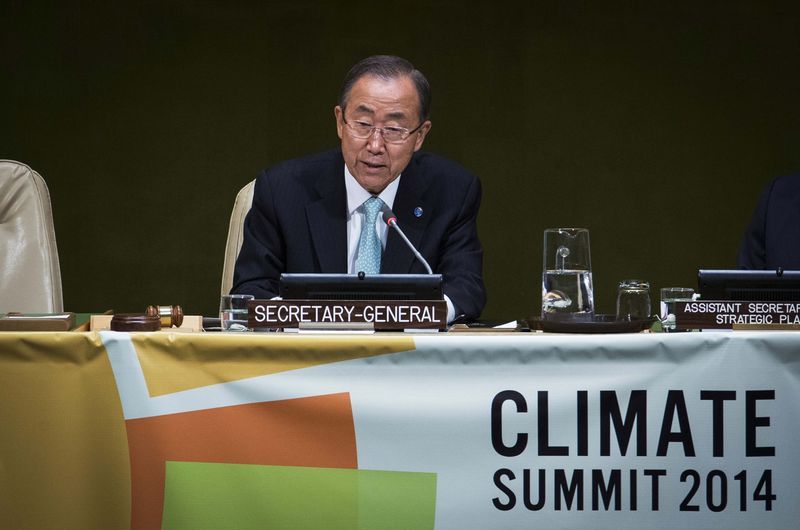 The number of countries that will ratify the Paris climate agreement at an April 22 ceremony in New York will set a new record for an international accord, the United Nations said on Wednesday.
The current record was set when 119 countries signed the UN Convention on the Law of the Sea on 10 December, 1982, according to Selwin Hart, director of the UN Secretary-General's climate change support team.
The number of UN member states ratifying the global deal to combat climate change, which was agreed by 195 countries in December, will beat the record, Hart told reporters in New York.
Hart said: "There is extremely strong political will to be part of this historic moment… Countries are excited and energised around participating."
UN Secretary-General Ban Ki-moon has invited world leaders to the official ceremony and the UN estimates that about 120 nations will sign the accord.
The agreement is due to take effect in 2020 and requires at least 55 countries representing at least 55 per cent of global greenhouse gas emissions to ratify it first.
The Paris Agreement is designed to limit greenhouse gas emissions and prevent global temperatures from increasing by 2 degrees Celsius above pre-industrial times.
Mr Ban said: "Climate change is accelerating at an alarming rate… The effects of a warming planet will be felt by all. Sea levels are rising, and extreme weather is becoming the new normal."
The UN chief added: "The world must act now to transform the global economy for low-emissions growth and to strengthen resilience to the inevitable changes to come, especially in less well-developed countries."