Tasmania expands wind generating capacity with new projects
Leading worldwide renewable developer, UPC Renewables, has announced plans to construct two wind energy projects in the northwest of Tasmania, which will have a total capacity of up to 1,000 megawatts (MW)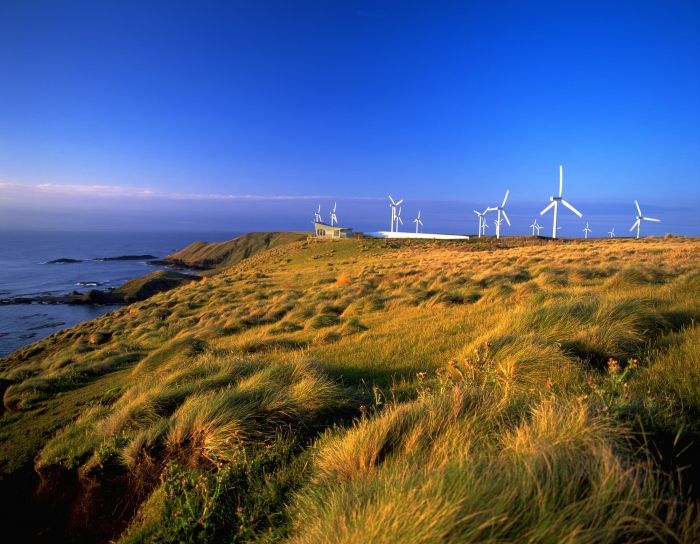 Leading worldwide renewable developer, UPC Renewables, has announced plans to construct two wind energy projects in the northwest of Tasmania, which will have a total capacity of up to 1,000 megawatts (MW).
UPC Renewables made the announcement last week, stating that one wind farm will be located on Robbins Island and other on Jims Plain.
UPC Renewables said solar and non-hydro storage options will also be considered.
Andy Rohner, CEO of UPC Renewables Australia, said: "The Robbins Island project itself is a very large isolated site and, together with Jims Plain, have some of the best proven wind resources in the world."
He went on to say: "Once built, it will complement the Prime Minister's recently announced strategy for Tasmanian Wind and Hydro systems to act as south-east Australia's renewable energy battery and is close to the Australian Energy Market Operator's proposed entry point for a second interconnector between Tasmania and Victoria.
"The Robbins Island and Jims Plain projects, together with Tasmania's hydro assets and other new renewable energy projects, will assist in making a second interconnector a dispatchable and significant renewable energy generator into the National Electricity Market," Rohner said.
Rohner added: "With the changes in the energy market and potential viable transmission solutions available this projects is set to proceed; Robbins Island and Jims Plain could accommodate approximately 600 MW to 1,000 MW of wind energy generation capacity between them."
The $1.6 billion project could be ready for investment by early 2019, although the smaller Jims Plan project is expected to be ready by mid-2018.
Once completed the project is believed to have the scale and wind resource to address the energy supply challenges faced by the region.
The news of the two new wind energy projects follows the recent announcement that Aurora Energy and Goldwind have received the green light to develop the 144 MW Wild Cattle Hill Wind Farm in Tasmania's Central Highlands.
Construction of the 49 wind turbines is expected to commence later this year, and will cost around $300 million.
John Titchen, Managing Director of Goldwind Australia, said: "The project is expected to employ more than 150 people during construction and have up to 10 permanent maintenance staff when fully operational in 2020."
To receive similar news articles, sign up to our free newsletter here.
Image source: Hydro Tasmania