Sustainable fashion walks tall on the catwalk
Eco-friendly fashion is being showcased at London Fashion Week from Friday at Estethica. The show's curators hope it will encourage a more ethical industry.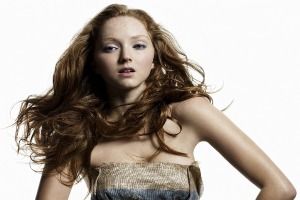 London Fashion Week launches this Friday and this season's must-have fashion accessory is sustainability.

Estethica, the British Fashion Council's sustainable fashion initiative, demonstrates the success of eco fashion; it is now in its tenth season at Fashion Week.

Each of the 22 designers showing adheres to at least one of the ethical principles required by Estethica: fair trade production, including organic fibres or using recycled materials and fabrics.

Jacob James, an English milliner, is showing finely tailored hats made from unusual and sustainable materials like ground up plastic bottles that are converted into felt.


Since launching in 2006, the curators behind the show feel there is greater awareness now of sustainable fashion.

"Estethica nurtured eco fashion from its infancy and has helped launch it into the stratosphere," said co-curator Orsola de Castro.

Eco fashion took centre stage at last night's BAFTAs where Livia Firth, wife of Best Actor Colin, wowed crowds in a sustainable gown designed by Norway's Nina Skarra.

This month eco clothing went further into the mainstream when high street clothing giant H&M announced a green fashion range made of organic and recycled materials.

Caroline Rush, CEO of the British Fashion Council, is very positive about Estethica and its impact.

"The Estethica initiative goes from strength to strength reflecting the fashion industry's appetite for sustainable products and collections."

Critics may feel it is about time, the fashion and clothing industry has been criticised in the past for its environmental impact.

The widespread use of artificial fibres such as polyester, which is derived from oil, has been attacked by the US Environmental Protection Agency because of the large amounts of hazardous waste generated during production.

Industrial growth of natural materials like cotton is also damaging; a quarter of all pesticides sprayed in the US are said to be used when farming cotton.

Anna Orsini, co-curator of Estethica, recognises these concerns and hopes the industry will stand up and take notice.

"Everyone involved in fashion - whether high-end designer or high street - needs to address the issues of ethical trade, asking searching questions as to the provenance and the lifecycle content of clothes produced and sold in the UK and globally."
For Further Information:
Estethica show at London Fashion Week
Waste Couture: Environmental Impact of the Clothing Industry
Images: Estethica | British Fashion Council