Solar-powered 'smart benches' come to south London
A new set of clean tech benches are being installed in the London borough of Southwark.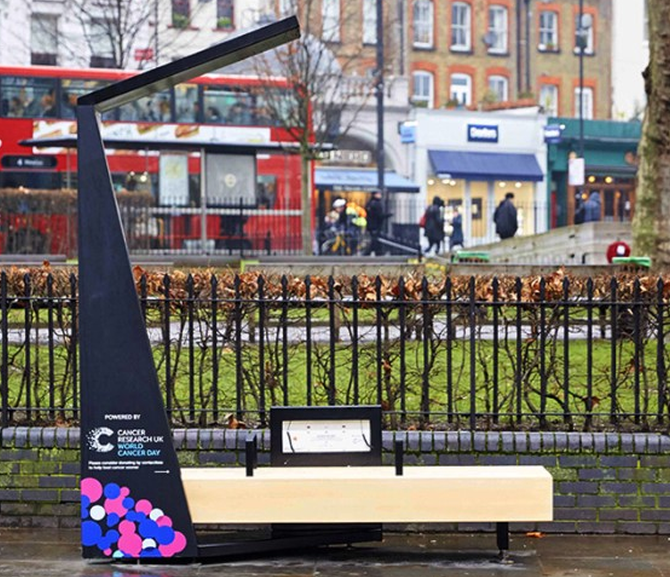 A new set of clean tech benches are being installed in the London borough of Southwark.
The smart benches allow people to charge phones, use free WiFi, and track levels of air pollution, all powered by a solar panel.
The technology is the brainchild of Milos Milisavljevic, founder of the start-up Strawberry Energy, which is developing the bench across London. The first prototype was trialled in Canary Wharf in 2015. Since then, the company has honed the design to take up less space and use more advanced monitoring technology.
The benches are able to collect power without direct sunlight and can be stored for use during night time.
Real time data is accessible through a mobile app which provides insights into air quality, noise pollution, and other bespoke features.
Southwark Council plans to install 29 of the benches across the borough to complement existing schemes in the works. Nearby Lewisham is building 25 of the benches, along with Islington in the north, which has been trialling the benches since last year.
The leader of Southwark Council, Chancellor Peter John, said: "I welcome the arrival of these new Strawberry smart benches, they will help us to offer people in Southwark modern technology that responds to contemporary needs."
"Council officers have been collecting air quality data from the benches; this will help us to build a picture of the problem and show us the way forward, here in Southwark," he added.
Mr Milisavljevic said: "We're delighted to be working in partnership with Southwark Council to extend the network of smart benches in the borough and hope the addition of new sensors will help the council and local residents have a better picture of air quality down to a street level."
"We designed the benches with today's Londoner in mind - providing free, solar powered phone charging, WiFi and air quality monitoring in a single, sleek piece of street furniture," he added.
Photo Credit: Strawberry Energy