Sochi 2014: Olympians call on world leaders for climate action
105 athletes from 10 countries at Winter Olympics sign a petition calling for emissions reduction, clean energy and UN agreement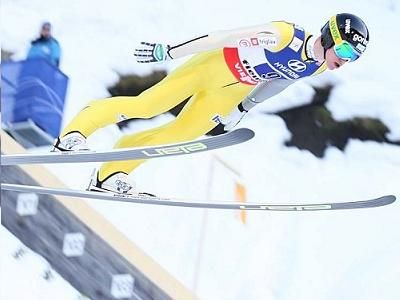 More than 100 winter Olympians have called on world leaders to do more in the battle against climate change as balmy weather creates unreliable conditions at the Sochi 2014 Winter Olympics.
At least 105 Olympians from 10 countries have signed a petition and the U.S. cross country skier Andrew Newell released a statement seeking support in which he said: "The once-consistent winters that I saw as a young kid are no more."
The athletes are calling on world leaders to reduce greenhouse gas emissions, embrace clean energy and prepare for a global, legally binding agreement under the United Nations Framework Convention on Climate Change (UNFCCC) which has a seminal meeting in Paris next year.
Athletes have campaigned for other at previous Winter Olympics but this is the first time that climate change has been at the top of their agenda.
The Olympic Athletes Against Climate Change petition has been signed byU.S. skier Kikkan Randall; U.S. snowboarders Alex Deibold, Danny Davis and Arielle Gold; Switzerland's Bettina Gruber, Norway's Astrid Jacobsen and Italian ski jumper Elena Runggaldier.
The athletes have been working with the advocacy group Protect Our Winters, and their Executive Director, Chris Steinkamp, has noted how warm weather at the 2010 Vancouver games caused extra snow to be trucked in and cancelled several practice days. "Vancouver was a wake-up call," he said.
In Sochi, temperatures have remained alarmingly warm, and a lack of snow has raised safety concerns and led to several complaints.
Training for the men's super-combined downhill was postponed this week and the women's downhill training was cancelled.
A recent study by University of Waterloo in Canada and Austria's Management Center Innsbruck indicates that only 11 of the previous 19 Winter Olympics host cities will be cold enough to reliably host the Games by 2050 and only six will be viable sites by 2100 if climate change projections are accurate.