Premier of China 'declares war' on pollution
China commits to reducing pollution and boosting non-fossil fuel power at annual meeting of Parliament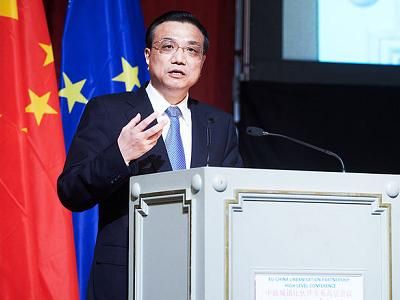 The Premier of China, Li Keqiang, has promised to "declare war" on pollution, at the opening of the annual meeting of parliament on Wednesday.
The World Health Organization (WHO) has found that air pollution in parts of China is at a dangerously high level and the government has unveiled various measures to tackle what has become a critical social issue.
Li described smog as "nature's red-light warning against inefficient and blind development" and limiting pollution has become a high priority in the upgrading of the economy.
China has struggled in recent years to implement a suite of environmental polices with heavy industries and growth-obsessed local governments providing resistance.
Li stated that efforts would focus initially on reducing hazardous particulate matter and would also be aimed at removing outdated energy producers and power plants.
China plans to reduce outdated steel production capacity by a total of 27 million tonnes in 2014, cut cement production by 42 million tonnes, and also shut down 50,000 small coal-fired furnaces across the country.
Reforms in energy pricing will help to boost non-fossil fuel power and Li also promised change in "the way energy is consumed and produced" through the development of renewable energy sources, the deployment of smart power transmission grids, and the promotion of low-carbon technology.
According to a separate report released on Wednesday, the Ministry of Finance said China will spend 21.1 billion yuan on energy conservation and environmental protection this year, up 7.1 per cent on 2013. Nearly 65 billion yuan will be allocated to agriculture, forestry and water conservation, up 8.6 per cent.