Obama inspects new EV's on last day of Asia tour
President Barack Obama inspected a new US-made electric minibus in the Philippines on Monday that will replace thousands of the city's diesel vehicles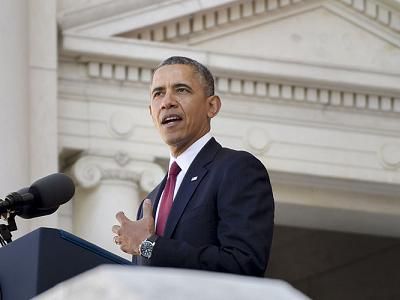 President Barack Obama inspected a new US-made electric minibus in the Philippines on Monday that will replace thousands of the city's diesel vehicles and could dramatically reduce pollution in Manila.
Obama visited Pangea Motors on the last day of his week long trip to Asia and inspected the 16-passenger electric minibuses that are set to replace the high emissions vehicles that are so widely used in the capital.
Pangea Motors based in Vancouver, Washington and their Filipino partner company Global Electric Transportation (GET), are deploying the new zero-emission City Optimized Managed Electric Transport (Comet) minibuses in Manila.
The scheme is being introduced with the aim of slashing pollution emitted by the city's fleet of 50,000 'jeepneys' which Obama also inspected.
In May, about 30 Comets will be rolled out on the North Avenue-Monumento route in northern Manila and over the next three years, 30,000 'jeepneys' will be taken off the roads, to be replaced by 15,000 Comets.
The Comets have efficient lithium battery technology and provide up to a 100km range on a five-hour, 220 volt charge.
Diesel 'jeepneys' in Manila contribute an estimated 11 per cent of carbon dioxide emissions and 15 per cent of the particulate matter emissions.
It is expecte that rolling out the Comet is projected to curb the US$50 million a day in economic losses the Philippines experiences due to traffic congestion and will help to mitigate the impacts of climate change.
Manila is ranked in the world's top five cities at risk of the adverse effects of climate change.