Norway's $872bn wealth fund to pressure oil giants on climate risks
Norway's sovereign wealth fund, the largest in the world, will pressure major oil firms to do more to report on the risks of climate change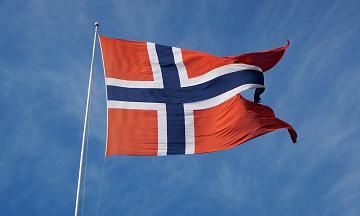 Norway's sovereign wealth fund, the largest in the world at $872 billion, will pressure major oil firms to do more to report on the risks of climate change.
The fund will support shareholder proposals requiring ExxonMobil and Chevron to report in more detail about the risks and opportunities presented by climate change, according to an announcement on Tuesday.
Other oil giants Royal Dutch Shell and BP adopted similar policies on reporting in 2015, following shareholder pressure.
Addressing the media, the fund's chief executive Yngve Slyngstad, said: "We want them to be open about their climate strategy and their dialogue with regulators."
Slyngstad said companies should be clear about the risks from the impacts of climate change including droughts, floods and storms, and from government policies to reduce greenhouse gas emissions.
The fund was created by using Norway's oil and gas resources and it said it will make similar demands of oil firms worldwide.
Norges Bank Investment Management (NBIM) manages the fund and was the seventh-largest shareholder of both firms at the end of last year.
Slyngstad said the fund owns about 1 per cent of listed equities worldwide and has 4,000 meetings a year with major companies to discuss investments.
The fund could exclude another 40 firms for using coal after it divested from 52 companies since Norway's parliament last year told it to sell its shares in firms that get more than 30 per cent of their turnover from coal.