Nike unveils new England World Cup kit made from plastic bottles
Innovative 'green' strip will be on show this summer at Brazil 2014 with an estimated 18 plastic bottles used for each kit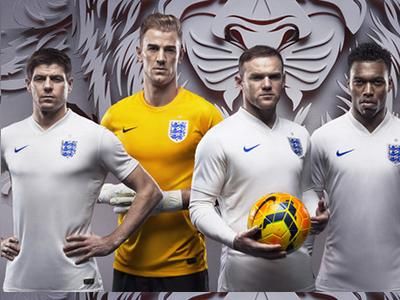 The new England football kits for the upcoming World Cup have been launched and the innovative 'green' strip will be on show at the tournament in Brazil this summer.
Nike unveiled the home and away strips on Monday and stars including Steven Gerrard, Wayne Rooney, and Daniel Sturridge will wear them in the upcoming group stage matches against Italy, Uruguay, and Costa Rica in June.
The kits will also be on display should England manage to progress to the latter stages of the competition.
The white and red kits are both made from recycled plastic bottles, with 100 per cent recycled polyester in the shorts, 96 per cent recycled polyester in the shirt and 78 per cent in the socks.
The manufacturer Nike has developed kits made from recycled materials for previous high level international tournaments and they have estimated that an average of 18 plastic bottles are used in each full kit.
Martin Lotti, Nike Football global creative director, said: "Incorporating environmental sustainability is a key part of the design and development process for us. Our aim is to create a kit that performs for players and is good to the planet."
The use of recycled bottles and other materials has become a key part of Nikes environmental sustainability strategy and the company insists that since 2010 they have diverted almost two billion bottles from landfill.