Google driverless car could cut emissions by 95%
Google has announced the "first real build" of their self-driving smart car that could save thousands of lives a year and provide significant environmental and economic benefits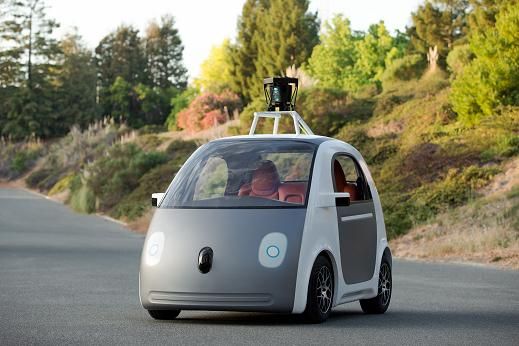 Google has announced the "first real build" of their self-driving smart car that could save thousands of lives a year and provide significant environmental and economic benefits.
The company said the vehicle it previously revealed in May was an "early mockup" and that the new version brings all the design elements together to create the first fully functional form of the vehicle.
The California Department of Motor Vehicles (DMV) acknowledged that it missed a 2014 year-end deadline to adopt new safety legislation for the new vehicles.
17 states including have considered legislation authorising self-driving cars, but only California, Florida, Nevada, and Washington, D.C. have enacted any laws.
Seven other companies are testing driverless cars and in September, the CA DMV issued testing permits for three companies to test 29 vehicles on public roads, with humans behind the wheel in case of computer error.
The permits have formalised the testing process with Google logging around one million driverless miles of testing in recent years.
According to reports, DMV officials have said that the public won't be permitted to use self-driving cars until it can be certified they don't pose "an undue risk."
With such new technology being used, part of the problem is that current regulations don't have suitable standards; there are currently no federal safety standards or independent safety testing organisations.
California DMV could follow the current U.S. system, in which manufacturers self-certify their vehicles; it could opt for a European system, in which independent companies verify safety; or the state could get into the testing business.
Issues to be addressed include determining which traffic laws must be enforced, what happens if and when computers experience faults or are hijacked, and how to manage alternating control between the car and the driver.
Despite the concerns, there is a general consensus in the industry that driverless cars should be safer than human-driven vehicles.
Mario Gerla, a University of California, Los Angeles (UCLA) computer science professor who has researched driverless cars, said: "The car does not get distracted. Most of the accidents are caused by human error."
The environmental benefits of driverless cars have been cited by Google as an important factor in their development.
Self-driving cars are highly energy efficient, can be powered by alternative, cleaner forms of energy, and are accommodating to pedestrians and bike-users, which could help boost those forms of transportation.
A recent study conducted by the Rocky Mountain Institute found that when self-driving vehicles are combined with car sharing methods and new vehicle materials, overall CO2 emissions could be cut "by up to 95 per cent, even when considering the CO2 emitted from the electricity generation."