New alliance of city mayors unites 7,100 cities on environmental issues
Michael Bloomberg has announced today the creation of a new alliance of city mayors worldwide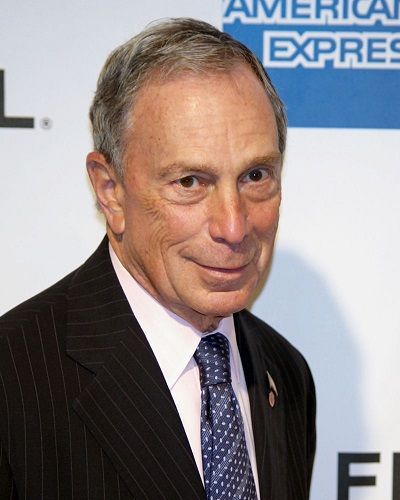 Michael Bloomberg has announced today the creation of a new alliance of city mayors worldwide, uniting to fight against climate change.
As cities are responsible for most of the carbon emissions in the world, they have a crucial role in solving the climate change challenge and they have been working together already in order to implement the Paris Agreement reached last December during the COP21.
The two most important coalitions of cities in the world – the EU-based 'Covenant of Mayors' and the UN-backed 'Compact of Mayors' – are gathering today for a huge alliance named the Global Covenant of Mayors for Climate & Energy, linking 7,100 cities worldwide, or 600 million city dwellers in the fight against climate change.
Mayors will play a crucial role in tackling environmental issues in the future, as the reduction of carbon emissions improves public health and strengthens local economies. These ingredients are all leading to clean air being viewed as a growing factor for businesses to invest in a city.
Cities also have more freedom to act quickly against climate change because they are not held back by bureaucracy or political issues, such as for example, with national governments (who tend to be slower to act due to the size of the issues dealt on a day-to-day basis, and have greater numbers of stakeholders to answer to for their actions), whereas cities are freer to act due to being smaller in size. This is due in part to the UN, who for the first time have issued an official role in international climate policy.
The new alliance – the Global Covenant, will help cities implement progress against climate change in different ways.
Uniting more than 7,100 cities, the alliance will allow a co-ordinated voice to be heard by national governments, and expand to other countries where urban expansion is rapid, such as in Africa, Latin America and South-East Asia.
The Global Covenant will also bring to the fore a standardised report for climate data, which will make it easier to measure the progress made by cities to meet the goals set by the Paris Agreement.
An advisory group of financial institutions is also to be created to offer guidance to cities – especially ones that cannot access international capital markets, helping them build a strategy to finance low-carbon urban infrastructure projects.
The Global Covenant are also calling for greater empowerment of cities, giving them more powers including when borrowing money and writing building codes or energy efficiency regulations, in order to progress more rapidly, without having to refer to national governments.
The new alliance of city mayors is a major step leading the way to achieve the goals set in Paris last December.