Mexico expecting $14bn wind energy expansion
Mexico could see $14 billion of investment in wind farms nationwide between 2015 and 2018, according to the country's Ministry of Energy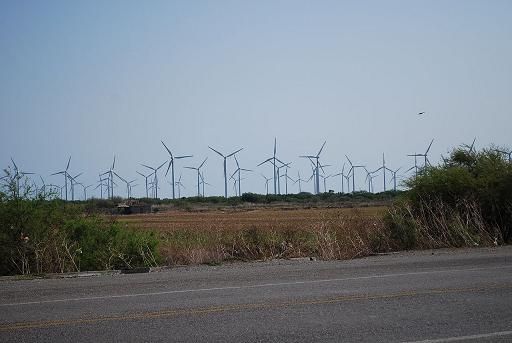 Mexico could see $14 billion of investment in wind farms nationwide between 2015 and 2018, according to the country's Ministry of Energy.
The expected levels of investment would more than triple installed capacity from around 2.5GW to 9.5GW, according to media reports citing Mexico's Energy Minister Pedro Joaquin Coldwell.
Mexico's state-owned electric utility, the Comisión Federal de Electricidad (CFE) will provide a significant portion the new investment, as it looks to develop eight wind farms with a total capacity of 2.3GW at a cost of around 52 billion pesos (£2.3 billion), the energy ministry said.
Minister Coldwell added that a number of domestic and international companies had also committed to help the country increase its renewable energy capacity.
Mexico has become an attractive and popular market investment in clean energy since passing a landmark climate change bill in 2012.
The country is ranked 24th in the latest Renewable Energy Country Attractiveness Index (RECAI), just behind Spain and ahead of Austria, Israel, and Ireland.
Mexico introduced its energy reform package in June 2014 which prompted Spain's largest utility Iberdrola to announce plans to invest $5 billion in Mexico's energy generation, transmission, distribution and storage sectors over the next four years.
The government agreed a climate pact with California the following month, which includes commitments to work together on promoting renewable energy, greenhouse gas (GHG) emissions reporting, improving air quality, and expanding the market for clean vehicles.
Mexico currently has 26 wind farms capable of generating about 2.6GW of capacity, according to the Mexican wind association, Asociación Mexicana de Energía Eólica (AMDEE), which has a long-term target of 15GW by 2022.