London joins Breathe Life Campaign and takes action on air pollution
On Wednesday, the Mayor of London Sadiq Khan signed London up to the Breath Life Campaign, joining the international movement of cities committed to tackle air pollution.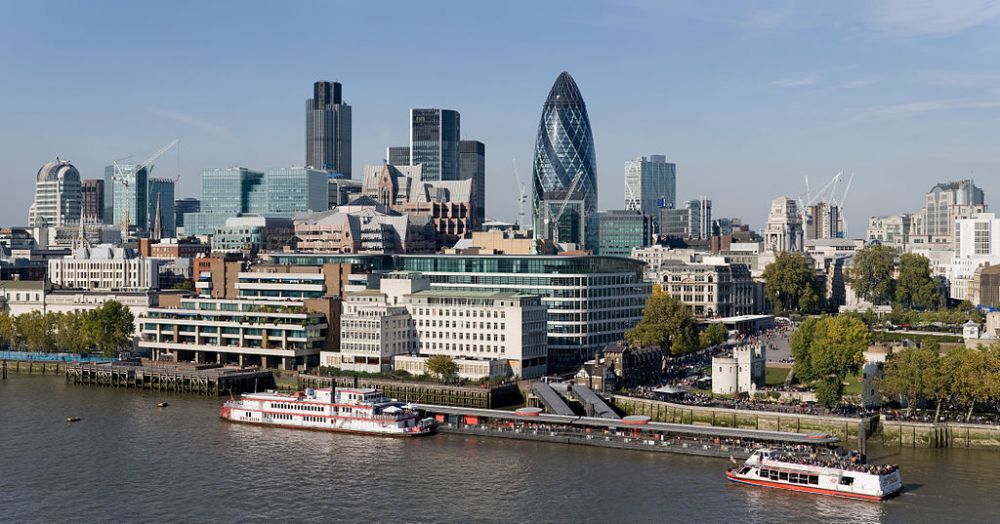 On Wednesday, the Mayor of London Sadiq Khan signed London up to the Breath Life Campaign, joining the international movement of cities committed to tackle air pollution.
The Breathe Life coalition is organised by WHO, UN Environment and Clean Climate and Clean Air Coalition aiming to mobilise cities and individuals 'to protect our health and our planet from the effects of air pollution'.
In the wake of the announcement, the Mayor of London, Sadiq Khan, released a new research that reveals that every Londoner lives in an area that exceeds the World Health Organisation (WHO) guidelines for the most dangerous toxic particles known as PM2.5.
The data presented in the research were based on the latest updated London Atmospheric Emissions Inventory, which also showed that 7.9 million Londoners live in areas of London that exceed the guidelines by 50 percent or more.
Sadiq Khan registered London to the Breath Life coalition after he delivered a keynote speech at the 'Every Journey, Energy Child' Conference at the City Hall.
He said: "This research is another damning indictment of the toxic air that all Londoners are forced to breathe every day".
"We should be ashamed that our young people – the next generation of Londoners – are being exposed to these tiny particles of toxic dust that are seriously damaging their lungs and shortening their life expectancy".
"I understand this is really difficult for Londoners, but that's why I felt it was so important that I made this information public so people really understand the scale of the challenge we face in London".
During the ceremony, the Mayor of London outlined his plan to tackle pollution levels in the capital.
T-Charge will take effect from 23 October 2017, and will obligate all cars, minibus, buses, coaches and heavy goods vehicles in central London to meet minimum exhaust emission standards.
If not, polluting drivers will have to pay a daily £10 Emissions Surcharge, also known as Toxicity Charge or T-Charge, in addition to the Congestion Charge.
An Ultra Lower Emission Zones with even tighter standards will also be implemented, which will operate on the same emissions standards and fine basis.
The Mayor also said: "I also urge the government to devolve powers to me so I can get on with tackling the dangerous toxic air particles – known as PM2.5 – that we know come from construction sites and wood burning stoves".
"It is measures like these that we need to get on with now to protect our children and our children's children."
Zoleka Mandela, Global Ambassador of Child Health Initiative, said: "We are facing a global crisis and our children are on the front line. As they take their journeys to school every day, millions of children are placed at unacceptable risk."
"Every single day, 3,000 children are killed or injured on the world's roads in traffic crashes. Millions of children worldwide breathe toxic air. In the 21st century, how can we allow this?".
Dr Tedros Adhanom Ghebreyesus, Director-General of the World Health Organization, welcomed the announcement by saying: "London's plan to clean up their air means millions of people will be able to walk to work and walk their children to school without worrying about whether the air is going to make them sick. More cities around the world must also follow suit".
Read more about the Breath Life Campaign here.
The topic of sustainable cities and air pollution will be discussed at the 8th Sustainable Innovation Forum, 13th & 14th November, Bonn, in partnership with the UN Environment – the largest public to private sector Forum during the COP2. The UN Environment's Executive Director, Erik Solheim, a host of city Mayors and industry experts will discuss these topics during panels, Keynotes and high-level briefings to raise awareness on making cities of the world more sustainable and liveable, cornerstone of the Breathe Life campaign. To find out more, please visit the website www.cop-23.org