Japan to make 2020 Olympic medals from e-waste
For the 2020 Olympic Games, Japan is planning to make medals out of electronic waste and home appliances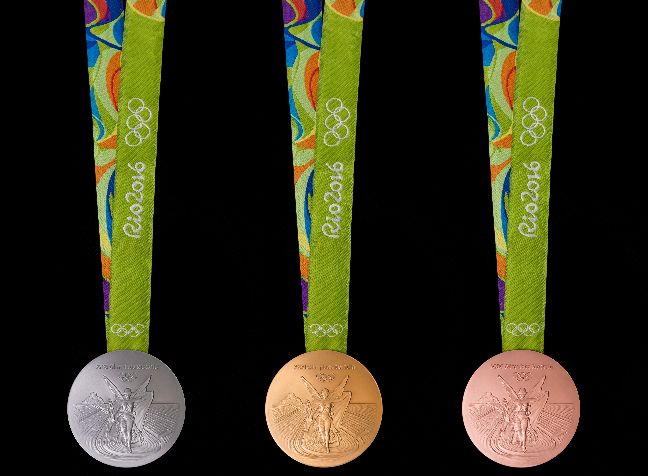 For the 2020 Olympic Games, Japan is planning to make medals out of electronic waste and home appliances.
This year, Brazil used gold extracted without the use of mercury and silver and bronze from recycled sources.
Japan wants to follow up on Rio 2016 Olympic Games' focus on sustainability.
Smartphones and tablets contain small amount of precious metals such as platinum, palladium, gold, silver, lithium, cobalt and nickel, and cars and homes appliances – fridges, air conditioners – also contain rare metals, as well as base metal such as iron, copper, lead and zinc.
Chemical processes are used to separate the various metals from the rest of the e-waste and industrial scraps collected or purchased by recycling and refining companies – usually located in China, India and Indonesia.
According to Nikkei newspaper, 650,000 tonnes of small electronics and home appliances are disposed of every year in Japan, but less than 100,000 tonnes are currently recycled – The Japan 2020 Olympics Committee hopes to change this.
The amount of metal needed will depend on the number and the size of medals to be produced for the Games.
Five new sports have been added to the Olympics for 2020 – baseball, karate, skateboarding, sport climbing and surfing – which means that there will be additional medals needed.
The size of medals has varied in the past editions of the competition, and the 2016 Rio Olympics had the largest medals ever, each 1cm thick in the middle and weighing 500g each.
5,130 medals were produced for the Rio Games, and 4,700 were produced for the 2012 London Games.
Using recycled metals will probably be cheaper than buying them on the post market, and in addition, Gold Olympic medals are actually mostly made of sterling silver, and bronze ones of copper, as the IOC minimum requirement for a gold medal is only 6g of pure gold.
Making medals out of pure gold would cost tens of millions of dollars as gold is currently 70 times more expensive than silver.