Indonesia to boost clean energy spending 5-fold
Indonesia is aiming to source 23 per cent of its total energy from renewables by 2025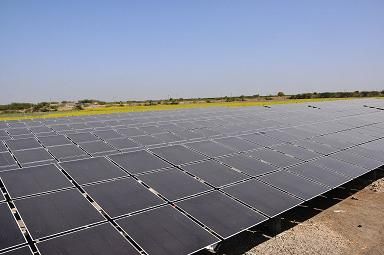 Indonesia will increase its budget for clean energy development five-fold in 2016, to around 10.3 trillion Rupiah (£490m), according to a government announcement on Friday.
Indonesia's Energy and Mineral Resources Ministry said that the budget for the directorate general for new renewable energy and energy conservation would be increased from IDR2.2 trillion in 2015, to IDR10.3 trillion next year.
Indonesia currently aims to source 23 per cent of its total energy from renewable sources by 2025.
The government is focusing on the development of rooftop solar installations, with photovoltaic arrays planned for government office buildings in urban areas, as well as for a number of airports.
According to reports, the ministry could finish calculating solar feed-in tariffs by the end of July and will then launch tenders for rooftop PV systems.
The ministry is also planning to construct 5.8MW of small scale hydropower plants and will also develop its wind power capacity.
The government also announced plans earlier this month to implement a pilot marine energy project in 2015 and the Agency for the Assessment and Application of Technology (BPPT) has already carried wave and ocean current generation projects.
According to official estimates, Indonesia's potential for marine energy generation could be about 60GW.
Indonesia is reportedly the world's largest exporter of coal and latest figures suggest the country has cut coal production by 21 per cent in the first quarter this year compared to the same period in 2014, to 97 million tonnes.