India to smash solar power targets
India will significantly overachieve on its solar power targets for 2016, a consultancy firm has forecast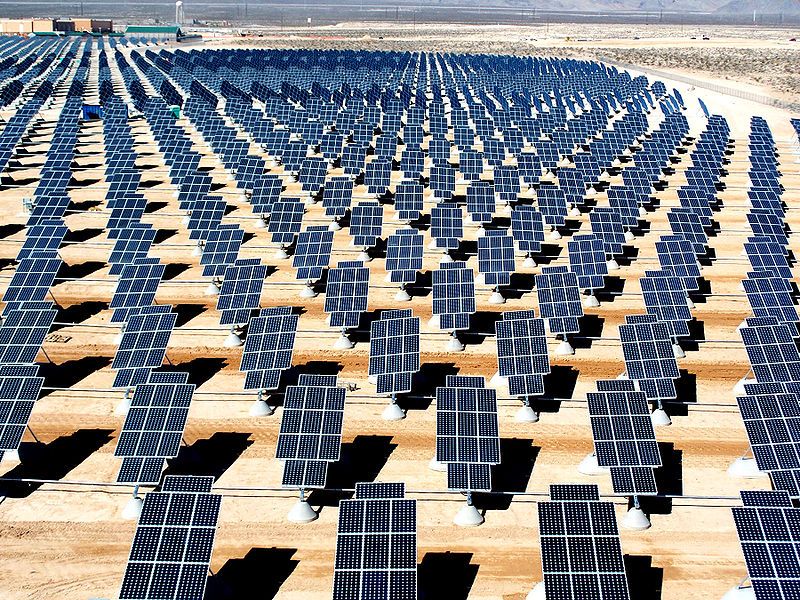 India will significantly overachieve on its solar power targets for 2016, a consultancy firm has forecast.
Bridge to India, a solar consultancy company, estimated that around 2 gigawatts of solar power capacity will be added across the country between January and March 2016.
The majority of the new installations are expected to be developed across four states of Tamil Nadu, Madhya Pradesh, Andhra Pradesh, and Telangana.
India has already brought online 1.1 gigawatts of solar power capacity during the first 9 months of the financial year 2015 to 2016.
Bridge to India said the total capacity addition for the financial year, that ends 31 March 2016, will be about 3.1 gigawatts.
India's Ministry of New & Renewable Energy had projected higher numbers in a report released in October 2015.
The ministry estimated that 4,345 megawatts of solar power capacity would be installed between April 2015 and March 2016 with 50 per cent of the total covered by Tamil Nadu (1,214 megawatts) and Telangana (1,166 megawatts).
Other states to contribute to the added capacity include Madhya Pradesh (432 megawatts), Andhra Pradesh (350 megawatts), and Punjab (229 megawatts) would also contribute significantly.
As part of the governments' renewable energy policy, projects will continue to be commissioned that were allocated under the auction of Batch I Phase II of the National Solar Mission.
The auction was held in 2013 and projects were allocated in early 2014 with a total capacity of 750 MW allocated as part of the auction.