Green finance & climate resilience among Fiji's top priorities for COP23
Fiji's Prime Minister Frank Bainimarama has announced that green finance and climate resilience are among the top priorities for this year's COP23 climate talks in Bonn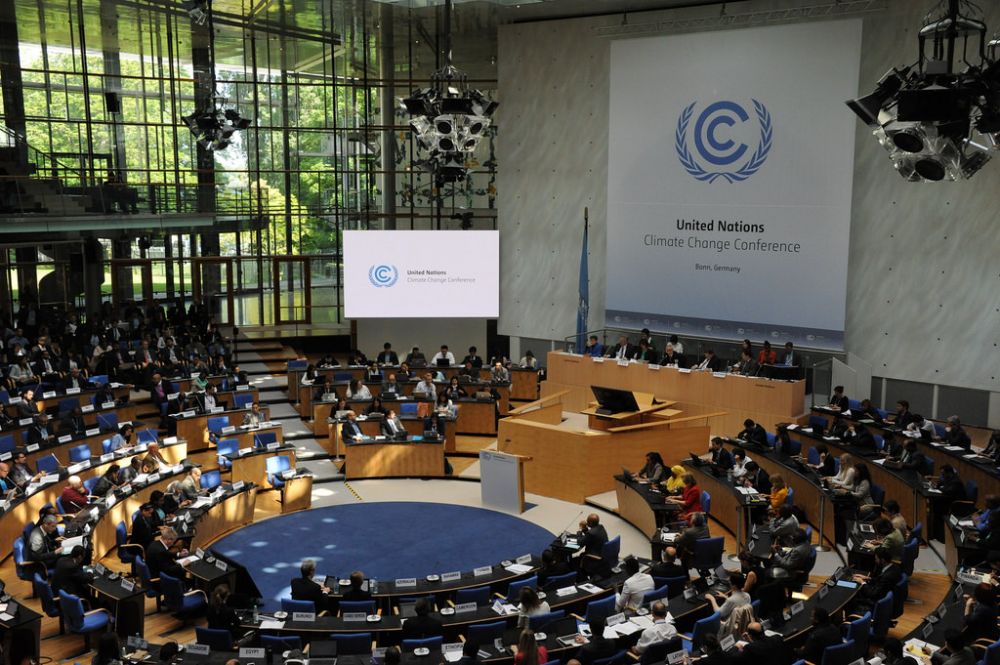 Fiji's Prime Minister Frank Bainimarama has announced that green finance and climate resilience are among the top priorities for this year's COP23 climate talks in Bonn, Germany.
Scaling-up climate finance, supporting clean technology innovation and boosting access to green finance have been identified as the key political priorities for the annual UN global climate change summit taking place in November this year.
The incoming COP23 President – and current Fiji Prime Minister – set out his main goals during the UN Framework Convention on Climate Change's (UNFCCC) conference in Bonn, which came to a close on Thursday 18 May.
Addressing more than 140 governments at the close of the two-week event, Bainimarama stated: "We are all vulnerable and we all need to act."
He identified the need to forge "a grand coalition to accelerate climate action before 2020 and beyond between civil society, the scientific community, the private sector and all levels of government, including cities and regions", as a key priority for COP23.
The need for "harnessing innovation, enterprise and investment to fast track the development and deployment of climate solutions that will build future economies with net zero greenhouse gas emissions, in an effort to limit the rise of global temperatures to 1.5 degrees Celsius above pre-industrial levels" was also mentioned.
UNFCCC Executive Secretary Patricia Espinosa praised the progress that was made during the SB 46 sessions.
She said: "These guidelines are essential for making the Paris Agreement fully operational and to ensure its central role in global climate action over the years and decades to come. The progress achieved here make it clear that nations are keen to make the agreement ready and fit for purpose by 2018."
Going forward, nations will hold several round-table meetings ahead of COP23 in Bonn, to further speed up work on the guidelines.
Countries also agreed on a recommendation of close to €57 million for the 2018-2019 budget of the UN climate change secretariat as a submission to COP23.
The news follows the announcement that the European Union (EU) will support 79 developing nations in Africa, the Caribbean and the Pacific (ACP) with a €8 million to implement a global deal to combat climate change.
The EU will also provide €3 million to support Fiji's COP23 Presidency.
Never miss an update by signing up to our free newsletter here.
Image source: UNclimatechange/Flickr