Global green economy hits $6.2 trillion
New Green Transition Scoreboard shows global green economy investment since 2007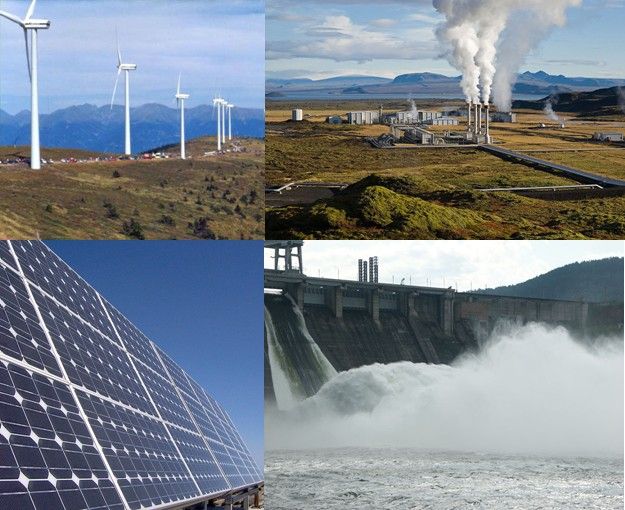 $6.22 trillion has been invested since 2007 in the global green economy, according to new research.
The green investment media service Ethical Markets published its latest Green Transition Scoreboard (GTS) in March with the new findings.
Ethical Markets said: "The Green Transition Scoreboard is a time-based global tracking of the private financial system for all sectors involved with green markets, producing a transparent line of sight toward the ethical progress of wealth building as defined by the triple bottom line of planet, people, and profits."
The report assesses renewable energy, energy efficiency, green construction, life systems, and corporate green research & development and the main author of the edition is Hazel Henderson.
The "life systems" category is a new addition to the study which focuses on "tracking the system-wide interconnections among efficiency, information and digitisation, energy, water, food, education, and health."
Life systems covers natural resources, agriculture, water, smart cities, green infrastructure and the rapid digitisation "infostructure" underpinning efficiency gains and quality of life.
The report highlights showed that investments in renewable energy projects have grown well despite continued subsidies on fossil fuels and nuclear power.
The findings showed that improved energy efficiency measures have been effective at creating jobs and improved manufacturing & other traditional GDP metrics.
Green construction has also experienced a significant boost in innovation as green construction standards have been adopted on a global scale.
Data sources for the GTS include Bloomberg, Yahoo Finance, Reuters; UN and international studies; NASA; and individual company reports.
Daniel Kammen, founding director of the Renewable and Appropriate Energy Laboratory, UC Berkeley, said: "recognising markets make terrible masters but potentially invaluable servants, the Green Transition Scoreboard® provides a strong argument that a diversity of practices can be used in the private sector to address pressing social needs in a the framework of sustainability. It is vital to get this message in front of the private sector and all those who work with commercial enterprises in an era of environmental and social change."
In a statement, Ethical Markets said: "This meets our Green Transition Scoreboard goal of $10 trillion privately invested in the green economy by 2020, easily on track to reach the 2020 goal to effectively scale innovations and reduce costs in green technologies as the world transitions to the Solar Age."
The GTS definition of "green" omits areas including nuclear, clean coal, carbon capture and sequestration, and biofuels from feedstock other than sea-grown algae, and closely assesses nanotech, genetic engineering, artificial life-forms and 3D printing on a case by case basis.