Germany building world's longest bicycle highway
Germany is building the world's longest bicycle "autobahn" of 62-miles, connecting 10 cities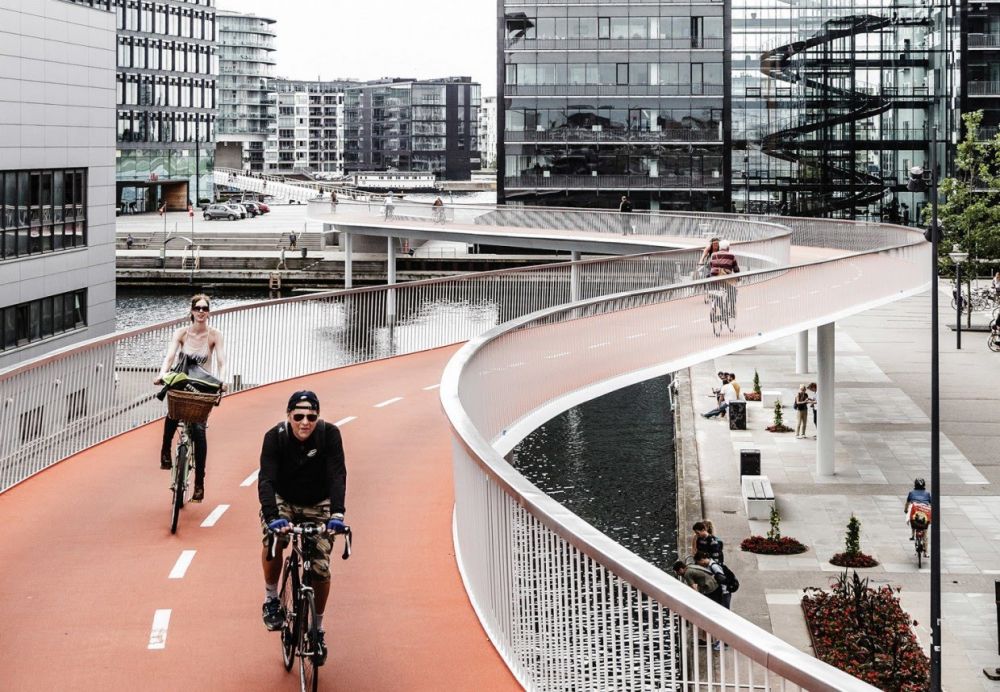 With the rise in popularity of e-bikes, Germany is building the world's longest bicycle "autobahn" of 62-miles, connecting 10 cities.
According to Regional Association Ruhr, the project is expected to remove 50,000 cars from the roads every day, the equivalent of 16,000 tonnes of carbon emissions.
The first German bicycle highway was inaugurated between the two cities of Mülheim an der Ruhr and Essen at the end of 2015, as the start for the bigger project which will link 10 cities in the Rhur region.
The bicycle autobahn –fully dedicated to bikes – prioritises commuters' comfort: it is 13-ft wide, fully lit and it will be cleared of snow during the winter.
In this area of Germany, the distance between cities does not exceed 10 miles, making it an ideal area to commute by bike.
Spatial planner Martin Tönnes says: "There are 1.6 million people living within 1.25 miles of the bicycle highway's route; there are 150,000 students and 430,000 jobs. So I am not in the least worried about demand for it. The bicycle highway will persuade many people to start commuting by bike – with electric bikes making this choice even easier and faster."
The first highway to open in the world was opened in 1900 in California but it was a short success, Denmark and the Netherlands have the most successful bike highways nowadays, with a network of about 20 of them throughout the Netherlands.
Birgit Kastrup from the Planning Association of Greater Munich says: "Our population is growing fast, and that means traffic will increase and public transport will be under pressure... We have to think of intelligent solutions for these problems."
Kastrup added: "We believe the bike is the answer to traffic and environmental problems... Bicycle highways are also a way to promote a healthier lifestyle."
The main problem for this alternative to motorised highways is the high cost of construction –from £400,000 to £1.7m per kilometre, which would make the current German project cost around £152m.
Dutch central government helps financially for the building of this kind of highways but in Germany, municipal and federal governments are responsible for these constructions, so other sources of finance have to be found, like in Berlin where the idea of advertising along the roads was evoked for the highways to be cost-efficient.
The Norwegian government also unveiled recently the plan to invest £700m in bicycle highways, and the Netherlands is working on 30 new projects across the country.