Fiji issues first developing country sovereign green bond of $50 million for climate resilience
Fiji has become the first emerging market to issue a sovereign green bond after it raised 100 million Fijian dollars to finance climate mitigation and adaptation projects.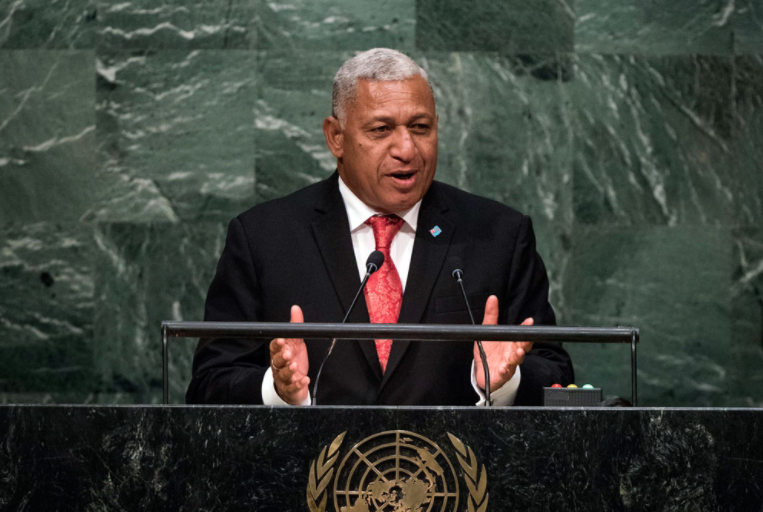 Fiji has become the first emerging market to issue a sovereign green bond after it raised 100 million Fijian dollars to finance climate mitigation and adaptation projects.
At the request of Fiji's Reserve Bank, the World Bank and the International Finance Corporation (IFC) provided technical assistance to support the Government in issuing their first sovereign green bond.
Sustainalytics US, an environmental consultancy, evaluated Fiji's Sovereign's green bond transaction and its alignment with the Green Bond Principles.
The green bond will primarily be used for climate resilience, but also on renewable energy projects supporting the nation's commitment to reduce carbon emissions from the energy sector by 30 percent by 2030.
The bond has two maturity dates with a tenure of 5 years and 13 years.
The shorter tenure bond has a coupon rate,- the yield the bond paid on its issue date, of 4.00 percent while the longer duration bond will have a coupon rate of 6.30 percent, which is highly attractive given the coupon rate for the French bonds was just 1.75 percent.
The green bond was issued under the broader, three-year Capital Markets Development Project supported by the Australian Government, where Australia and IFC support the stimulation of the private sector to promote sustainable economic growth and reduce poverty in the Pacific.
Frank Bainimarama, Fijian Prime Minister and President of COP23 said: "The Fijian people, along with every Pacific Islander, live on the front lines of climate change".
"I have made access to climate finance a key pillar of our upcoming COP23 Presidency, and we are proud to set an example to other climate-vulnerable nations by issuing this green bond to fund our work to boost climate resilience across Fiji".
"By issuing the first emerging country green bond, we are also sending a clear signal to other nations that we can be creative and innovative in mobilizing funds and create win-win outcomes for countries and investors in adapting to the serious effects of climate change".
Jim Yong Kim, World Bank Group President said: "With this bond, Fiji has demonstrated that green capital markets can be created in emerging economies and that all countries, big and small, have an important role to play in facilitating climate solutions".
"As it takes the helm of COP23, Fiji is uniquely positioned to inspire other countries to meet their respective targets and build resilience against climate change".
Fiji constitutes 300 volcanic islands that includes low-lying atolls that are highly exposed to cyclones, while the nation is also highly vulnerable to the impact of climate change with 20 percent of the region's people at risk of migration by 2050.
Fiji's sovereign green bond was the third to be issued globally, with Poland's €750 million bond in December 2016 being the first, followed by a €7 billion issuance from France in January 2017.
According to the World Bank, the green bond market is expected to reach $134.9 billion in 2017.
The Government of Fiji will chair COP23 in Bonn, Germany, from November 6-17.
Aiyaz Sayed-Khaiyum, Fijian Attorney-General; Minister for Economy, Public Enterprises, Civil Service and Communications, Fiji will deliver the opening keynote of the 8th Sustainable Innovation Forum, taking place alongside COP23, in Bonn, 13-14 November. To learn more about the event visit its official website http://www.cop-23.org.