Facebook and Microsoft launch initiative to fund renewable microgrids
Facebook and Microsoft have partnered with investment firm Allotrope Partners and more than a dozen implementing partners and observers to develop an innovative facility to finance energy access projects in India, Indonesia and East Africa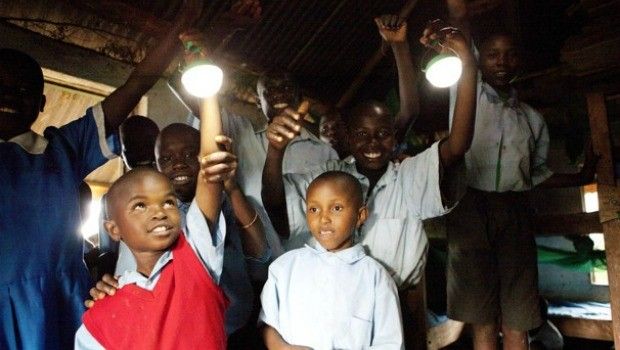 Facebook and Microsoft have partnered with investment firm Allotrope Partners and more than a dozen implementing partners and observers to develop an innovative facility to finance energy access projects in India, Indonesia and East Africa.
At present, more than 1.2 billion people don't have access to electricity, mostly in Sub-Saharan Africa and developing Asia – according to the International Energy Agency.
The Microgrid Investment Accelerator (MIA) seeks to mobilise around $50 million from 2018 to 2020 in order to reach those communities across the globe living without access to electricity.
The facility was launched on Monday 3 March during the United Nations (UN) Sustainable Energy For All Forum.
Marc Stuart, Founder and Chief Executive Officer of Allotrope Partners, said: "Distributed renewable energy microgrids hold significant potential as a key driver to increase energy access for un-electrified populations. We designed MIA to address this need and to increase private sector investment flows into the microgrid market segment".
The development of microgrid solutions has been greatly hindered in the past by lack to affordable financing.
The MIA will help address this challenge by accelerating the microgrid market through leveraging grants and loans from development institutions and foundations to attract private-sector capital.
Alexia Kelly, CEO of the new MIA facility, said in a statement: "MIA will test the commercial opportunity for microgrids and demonstrate how concessionary finance can unlock progressively larger proportions of private capital as risks are discovered, priced and mitigated."
According to the statement: "MIA will directly deploy risk-tolerant project and corporate debt and equity, both independently and with co-investment partners."
It went on to detail that the MIA will collect rigorous data and analysis to help demonstrate the commercial business case for microgrid investments.
As many of the findings as possible will also be made public to inform the broader investment community.
According to the International Renewable Energy Agency, off-grid solutions, including microgrids, will supply 50 per cent to 60 per cent of the new generation required to achieve the universal electricity access goal by 2030.
The MIA is expected to accept pilot project applications in the third quarter of this year, with the distribution of funds to the selected projects anticipated to occur for next year.
The Innovate4Climate, Finance and Markets week will be held in Barcelona at the Fira de Barcelona, on 22-26 May 2017, organised by the World Bank Group. Innovate4Climate will be the global platform uniting leaders from across policy, multilateral, business and finance sectors to create the partnerships needed to unlock the trillions.
Image source: Cheyenne Ellis/Nokero.com/WashingtonPost