Energy-efficient LED inventors win Nobel prize
An American and two Japanese scientists won the 2014 Nobel Prize for Physics on Tuesday for inventing an environmentally friendly light source, leading to the creation of modern LED light bulbs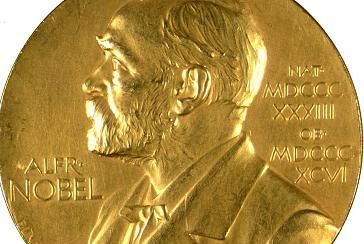 An American and two Japanese scientists won the 2014 Nobel Prize for Physics on Tuesday for inventing an environmentally friendly energy-efficient light source, leading to the creation of modern LED light bulbs.
Japanese-born U.S. citizen Shuji Nakamura and Isamu Akasaki and Hiroshi Amano of Japan won the prize for developing the blue light-emitting diode (LED) that now enables manufacturers to produce white-light lamps.
The new lamps bring a longer-lasting and more efficient alternative to the incandescent bulbs pioneered by Joseph Swan and Thomas Edison at the end of the 19th century.
Per Delsing, a member of the Royal Swedish Academy of Sciences that awards the prize, said: "Red and green LEDs have been around for a long time but blue was really missing. Thanks to the blue LED we now can get white light sources which have very high energy efficiency and very long lifetime."
The winners were awarded the 8 million Swedish crown (US$1.1 million) prize and said in statement: "Incandescent light bulbs lit the 20th century; the 21st century will be lit by LED lamps."
Frances Saunders, president of Britain's Institute of Physics, said: "With 20 per cent of the world's electricity used for lighting, it's been calculated that optimal use of LED lighting could reduce this to 4 percent. Akasaki, Amano and Nakamura's research has made this possible and this prize recognises this contribution."
Nakamura invented the blue LED while working at Nichia and, after receiving almost nothing from the company, a Tokyo court ordered Nichia to pay him 20 billion yen (US$185 million). The company appealed and a figure of US$8 million was settled on.
In addition to lighting buildings, the bulbs are transforming lamps in cars and the technology is also used in smartphones and computer screens.
The LED boom is revolutionising the lighting industry and General Electric has forecast that LEDs could account for around 70 per cent of a US$100 billion market by 2020, compared with 18 per cent in 2012.
LED bulbs last 10 times longer than fluorescent lamps and around 100 times longer than traditional tungsten filament bulbs.
The three new laureates join some of the biggest names in science as winners of the prize including Albert Einstein, Niels Bohr and the husband and wife team of Pierre and Marie Curie.