Carbon Tracker launches new tool to challenge carbon investment plans
Carbon Tracker Initiative has launched a new tool to help investors challenge fossil fuel company boards over future high risk investment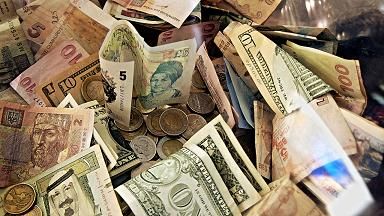 Carbon Tracker Initiative has launched a new tool to help investors challenge fossil fuel company boards over future high risk investment.
CTI will publish regular Capex Tracker surveys that detail the expenditure (capex) of 19 major oil and gas companies, including BP, Exxon Mobil and Total.
According to CTI, the capex is the necessary precursor to the production of fossil fuels so a capex is a key indicator of future carbon emissions.
Mark Campanale, founder and executive director at the Carbon Tracker Initiative, said: "Capex Tracker is going to provide the world with a leading indicator to understand whether the flows of capital are set to create dangerous levels of climate change. Investment needs to start matching the lower levels of demand for fossil fuels that are required to align with a low carbon future."
The first Capex Tracker data shows that since the first quarter of 2013, 2015 budgets for the fossil fuel companies assessed have been reduced by $23.7 billion (£15.4bn), or 10 per cent.
Falling oil prices have had a significant impact as businesses seek to save cash, with the last quarter of 2014 alone seeing $12.4 billion (£8bn) stripped away from 2015 budgets.
The tool also shows whether efforts to reduce future carbon emissions are having an impact.
CTI said: "With respect to future emissions from the global energy system, today's capex commitments are truly where the rubber meets the road."