BMW iMobility and the OECD to address challenges of electric vehicle integration
Climate Action webinar brings together the Vice President of BMW's i Mobility Division and Secretary General of the OECD's Transport Forum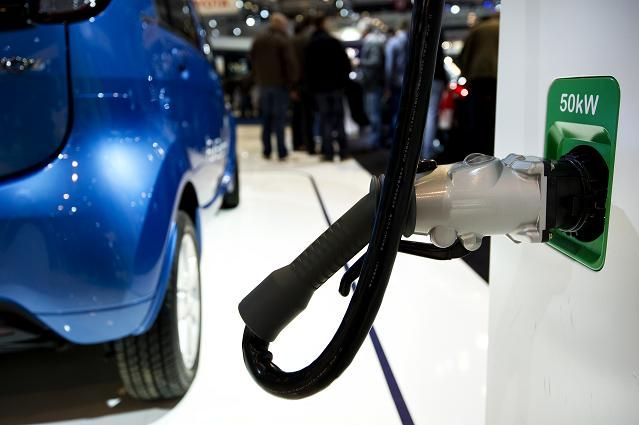 This month's Climate Action webinar brings together the Vice President of BMW's i Mobility Division and Secretary General of the OECD's Transport Forum to discuss the challenges facing mainstream electric vehicle (EV) integration.
With the global transportation system contributing between 20- 25 per cent of all CO2 emissions- representing the fastest growing energy use sector- increasing transportation efficiency is crucial in meeting climate change targets.
As vehicles become more concentrated in urban areas concerns are also mounting around impacts on local air and noise pollution, which will disproportionally affect the areas in which up to 66 per cent of the global population will live and work by 2050.

EVs offer a powerful and increasingly popular solution in achieving sustainable urban mobility, with the European market growing by 37 per cent in 2014 to bring global EV deployment to 740,000 vehicles.
This growth has been facilitated by breakthroughs in battery technologies, finally allowing EVs to overcome technical barriers around charge time and drive range that have previously impaired their attractiveness. Challenges remain however around the infrastructure and policies required to support such progress, as systemic change is required to make mainstream deployment a reality.

This free webinar will unite experts from BMW i Mobility and the OECD to discuss their experiences around EV development and deployment, exploring the latest in vehicle design, different options for charging infrastructure and opportunities to transform city level planning policy to best facilitate successful EV integration.
Panelists:
Dr. Bernhard Blättel, Vice President, BMW i Mobility Services
José Viégas, Secretary General, International Transport Forum, OECD
Moderator: Anna Watson, Head of Production, Climate Action

Points of discussion:
What are the latest, cutting edge developments in EV technology?
What electrical infrastructure is needed to support mainstream dissemination?
How can city planning policy be re-imagined to best integrate EV requirements?

Climate Action's Head of Production, Anna Watson said: "I am excited to bring together such great speakers to explore the systemic challenges around global EV integration. In a sector that still relies almost entirely on fossil fuels, the electrification of transport offers a huge opportunity to leapfrog the negative effects of less efficient vehicles in developing markets and capitalise on the huge improvements in battery storage to create convenient, stylish vehicles for even the most affluent consumers. I look forward to exploring these topics further during the webinar."

Delegates can register for free to tune-in live to this webinar.