BMW to expand electro-mobility options in Hamburg
BMW Group and the city of Hamburg have announced a strategic partnership to provide electro-mobility options all across the German city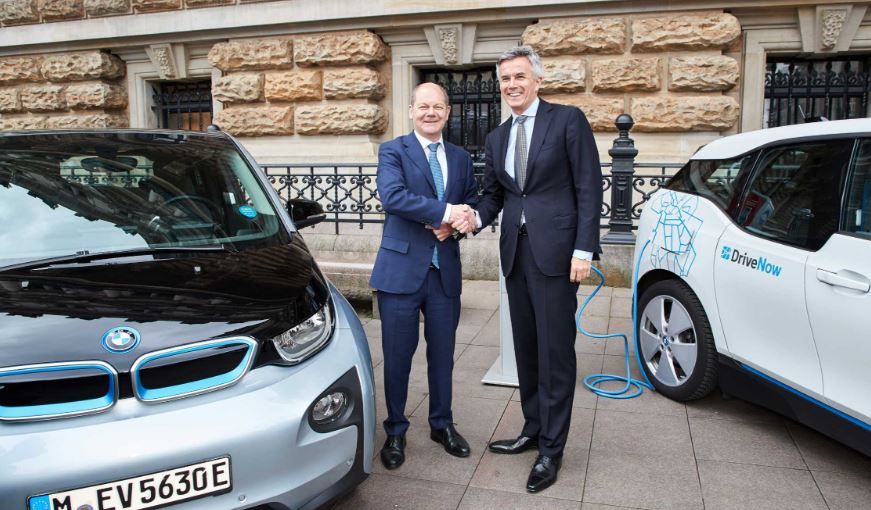 BMW Group and the city of Hamburg have announced a strategic partnership to provide electro-mobility options all across the German city.
On Wednesday 10 May, the two parties signed a Memorandum of Understanding establishing a strategic partnership to boost urban mobility in Hamburg.
The central aim of the partnership is to expand the Hamburg based fleet of electrified DriveNow – a joint venture between the BMW Group and SIXT SE – vehicles to around 550 by 2019.
The plans detail the development of roughly 400 pure electric vehicles (EVs) and 150 plug-in hybrids.
In addition, Hamburg is planning to install a total of 1,150 EV charging points by 2019 and provide an extensive number of designated parking spaces for car-sharing and EVs – the first city in the country to do so.
Olaf Scholz, First Mayor of the Free and Hanseatic City of Hamburg, said: "we are developing intelligent traffic systems and promoting electro-mobility all across the city – for example, by expanding charging infrastructure. This expansion programme will create the conditions needed to operate one of the largest electrified car-sharing fleets."
Through the strategic partnership, Hamburg and the BMW Group plan to leverage electro-mobility all across the city in addition to lowering emissions.
At the same time, additional car-sharing options will ease inner-city traffic by optimising vehicle utilisation as well as reducing the number of miles driven by individual passenger cars – BMW said in a statement.
Mayor Scholz said: "Hamburg is preparing for future mobility with state-of-the-art technologies. We want to make traffic cleaner, quieter and more efficient, thereby improving quality of life in the city."
Step-by-step implementation will get underway in summer 2017 to ensure that the availability of EVs and charging points develop in tandem.
Hamburg showcases how cooperation between local authorities and private companies can result in the development and implementation of innovative and sustainable mobility concepts.
Peter Schwarzenbauer, Member of the Board of Management of BMW AG, said: "With Hamburg as our strong partner, we want to continue expanding our highly-attractive options for sustainable individual mobility in the city and help improve environmental conditions in urban areas".
He went on to say: "DriveNow is already a genuine success story – in Hamburg and in other cities. I firmly believe this is an important step to win over even more users for electrified car-sharing."
Sebastian Hofelich, Managing Director of DriveNow, reiterated these comments, saying: "By the end of this year, we will have 200 BMW i3s available in the Hamburg fleet, almost three times as many as the 70 we currently have…For us and our partners, this initiative is important to learn how and under what conditions rapid electrification is possible."
Read the full press release here.