BMW Group plans to promote emissions-free driving in Plug-In-Hybrids
BMW Group announces plans to promote emission-free driving.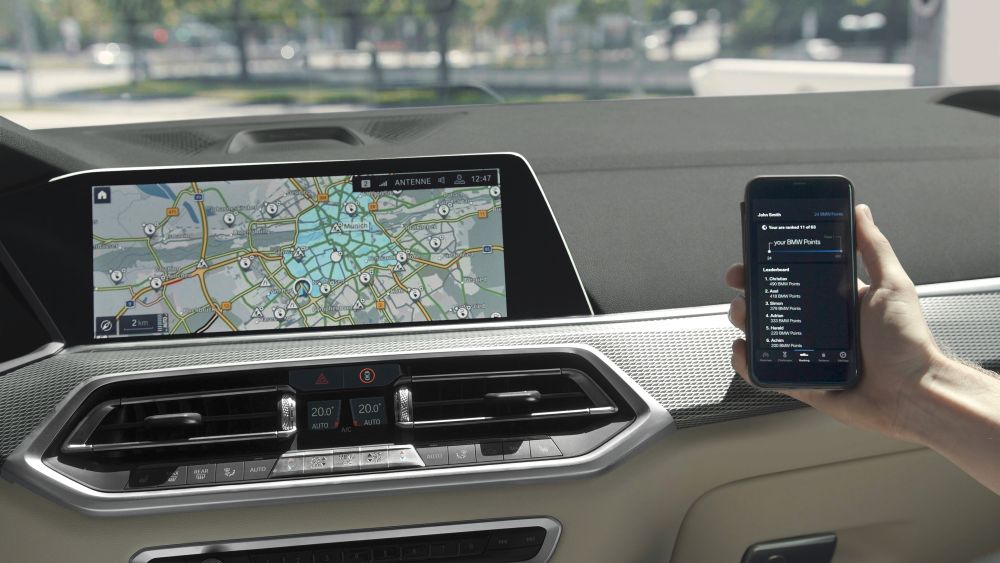 BMW Group announces plans to promote emission-free driving.
From 2020 onwards, the company will launch technology in their Plug-In-Hybrids (PHEVs) which will help maximize the distance covered using electric power. Customers will also benefit from attractive premiums and can compete with other users collecting "BMW Points".
By means of geo-fencing technology, the vehicles will be able to detect existing environmental zones in cities – and potential zero emission zones in future. Upon entering such zones defined as "eDrive Zones", the vehicles are able to automatically switch to purely electric driving mode.
This way, optimum use of the potential offered by PHEVs is supposed to be made – without the driver having to take any additional action. The increase in the distance covered electrically not only helps optimise efficiency, it also reduces operating costs for the customer. This applies particularly to city traffic, where an electric powertrain consistently achieves a higher level of efficiency than a petrol or diesel engine. The function BMW eDrive Zones will first be a standard feature in the BMW 330e and the BMW X5 xDrive 45e as of 2020 in Europe and then be rolled out successively to other models.
As a supplement to the BMW eDrive Zone function, the BMW Group will further stimulate an increase in electric driving among its PHEV customers by means of a novel digital service called BMW Points.
The BMW Points app will offer a fun source of motivation for PHEV customers to get the most out of their electric drive. Distances covered using electric power will be rewarded with points, as well as frequently charging the high-voltage battery.
In this way, drivers are encouraged to give preference to electric drive as often as possible. By collecting a sufficient number of points, participants can gain access to attractive rewards such as free charging volumes on Charge Now; in the medium term, this will also include products of the Share Now family as well as those available in the Connected Drive Store.
The first real-life trial for the new BMW eDrive Zones function and the digital service BMW Points was the pilot project "Electric City Drive", conducted by the BMW Group in collaboration with the city of Rotterdam and Erasmus University, which is located there.
Over a period of three months, research was carried out to establish the extent to which project participants increased their volume of electrically powered driving. The key insight was that PHEV drivers covered 90 percent of all routes inside the Rotterdam eDrive Zone running on electric power alone.
Further information on eDrive Zones and BMW Points can be found here.
BMW is a Headline Partner of the Sustainable Innovation Forum taking place on the 9-10 December in Santiago, Chile, alongside COP25. Find out more here.