Bloomberg pledges $30m to anti-coal campaign
The Sierra Club's anti-coal campaign will get a boost of around US$60 million from donors including former New York Mayor Michael Bloomberg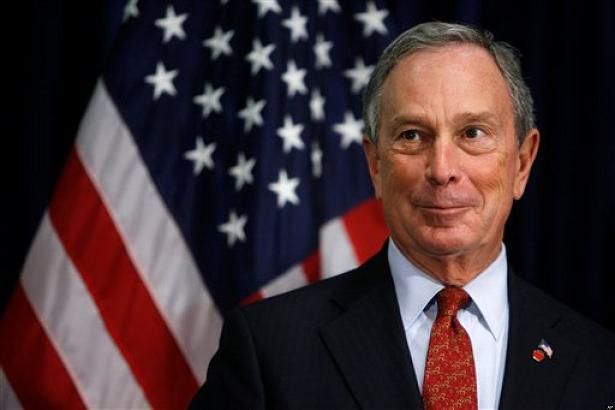 The Sierra Club's anti-coal campaign will get a boost of around US$60 million from donors including former New York Mayor Michael Bloomberg, who pledged $30 million on Wednesday.
The group has announced a new target of shuttering 50 per cent of the country's coal-fired power plants by 2017.
Bloomberg made the announcement at the Sierra Club offices in Washington, D.C. and said: "America is leading the way not because of Washington, but because of you."
Bloomberg revealed that around twelve additional donors will match the $30 million commitment — bringing the total figure to US$60 million.
Sierra Club Executive Director Michael Brune said: "A clean energy economy is inevitable. Dirty, outdated, deadly coal is a thing of the past."
Bloomberg is an established supporter of the Sierra Club's Beyond Coal campaign and made a $50 million pledge in 2011 through Bloomberg Philanthropies.
The target of the campaign, closing half the nation's power plants by 2017, is based on a 2010 baseline.
The Sierra Club's previous target was to close one-third of the country's coal plants by 2020 and replace them with cleaner energy sources like wind and solar and Wednesday's revised goal of shutting half of the coal plants reflects changing conditions in the market.
The Sierra Club says that 187 coal plants have been closed or repurposed since 2010, with 336 plants to be shut in order to reach the target.
Bloomberg hailed the Beyond Coal campaign as "one of the most successful grass-roots environmental efforts in this country's history."
The Energy Information Administration (EIA) has estimated that 28.4 gigawatts of coal-fired power in the U.S. will be turned off from 2015 to 2023, with 16.6 gigawatts shut down since 2012.
A combined 54 gigawatts of energy from natural gas and wind is expected to be brought online between this year and 2023, with the two sources replacing fossil fuels, according to the EIA.