Aviation should grow but not 'at any price', says transport secretary
Britain's aviation industry should be able to grow and prosper, but not 'at any price' says Transport Secretary Phillip Hammond, at the launch of a scoping paper looking at the future of the aviation industry and its potential for sustainability.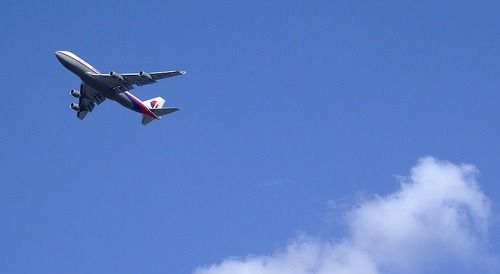 Britain's aviation industry should be able to grow and prosper, but not at the price of sustainability, says Transport Secretary Philip Hammond.

The call came as the Government published a scoping document (30 March) setting out the key principles and challengers for a new greener aviation policy.

The scoping paper is the first step towards a formal policy in 2013 that will replace the 2003 White Paper, which the Government says is out of date. The 2003 paper included support for an extra runway at Heathrow, which the coalition scrapped last year.

Philip Hammond said: "Aviation is a crucial part of this country's transport infrastructure, it should be able to grow, prosper and support wider economic growth. But we are not prepared to support this growth at any price - the environmental impacts of flying - both local and global - must be addressed."

Aviation currently accounts for around 2-3 per cent of global emissions, and around 6 per cent of UK emissions, although this is set to increase to as much as 25 per cent in the coming decades.

However, emissions from flights are still less than those by cars (43 per cent) heavy good vehicles (13 per cent) and shipping (7 per cent).

Aviation is a huge industry in the UK generating around £9 billion of economic output and 150,000 jobs in the UK. The new paper looks to promote the growth of aviation, but the government vows to take the climate impact seriously.

It sets out several areas where sustainable aviation can be addressed including increased fuel efficiency, improved airspace management and the uptake of biofuels.

The government has also renewed its pledge to include aviation into the EU Emissions Trading Scheme, with aims to reduce the net CO2 emissions from flights departing from UK airport by 90 million tonnes between 2012 and 2020.

By December 2012 the government must also include international aviation emissions in the UK Climate Change Act, or explain why it has not done so.

One major concern about aviation emissions, however, continues to be the lack of international action. Currently emissions from aviation are not included under the Kyoto Protocol, and no legal agreement exists. However, last year the International Civil Aviation Organisation (ICAO) made global aspirations for stabilising emissions.

The government have pledged to continue working with both the ICAO and the UNFCCC to push for an international agreement to reduce emissions from aviation.

Comments are being invited on the scoping document until the end of September. A draft aviation policy framework will then be published for consultation in March 2012, with a view to formal adoption by March 2013.
Image: Xlibber | flickr