Apple to invest in Chinese solar power
Apple will invest in 200 megawatts of solar energy projects in China, according to an announcement made on Wednesday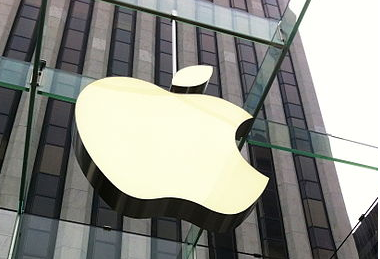 Apple will invest in 200 megawatts of solar energy projects in China, according to an announcement made on Wednesday.
The tech giant, who base the majority of their manufacturing operations in China, have also pledged to work with factories in the region to source more renewable energy and improve their energy efficiency.
The tech giant has come under criticism recently due to the heavy pollution caused by its Chinese suppliers.
The new energy project will offset the carbon produced by Apple's supply chain in the region, where much of the electricity is produced from coal.
Apple has stated that the new projects will produce the equivalent of the energy used by more by than 265,000 Chinese homes in a year, and will avoid over 20 million tons of greenhouse gas emissions in China between now and 2020.
"These projects go beyond Apple's operations in China to help our suppliers adopt clean renewable energy," Lisa Jackson, Apple's vice president of Environment, Policy and Social Initiatives, said in a statement.
The company now says its China operations are "carbon neutral", as the solar installations produce more energy than is used by its offices and retail stores throughout the country.
"Climate change is one of the great challenges of our time, and the time for action is now," said Tim Cook, Apple's chief executive, on Wednesday. "We believe passionately in leaving the world better than we found it and hope that many other suppliers, partners and other companies join us in this important effort."
On Wednesday, Greenpeace said the company had taken a "major step forward" in greening its supply chain.
"We hope that Samsung, Microsoft and other IT companies will follow their lead in manufacturing their cutting-edge devices with a 21st century energy supply," said Gary Cook, IT policy analyst at Greenpeace.