Amount of plastics in oceans has significantly increased since 1990s
A new study has found that marine plastic pollution has increased significantly since the 1990s.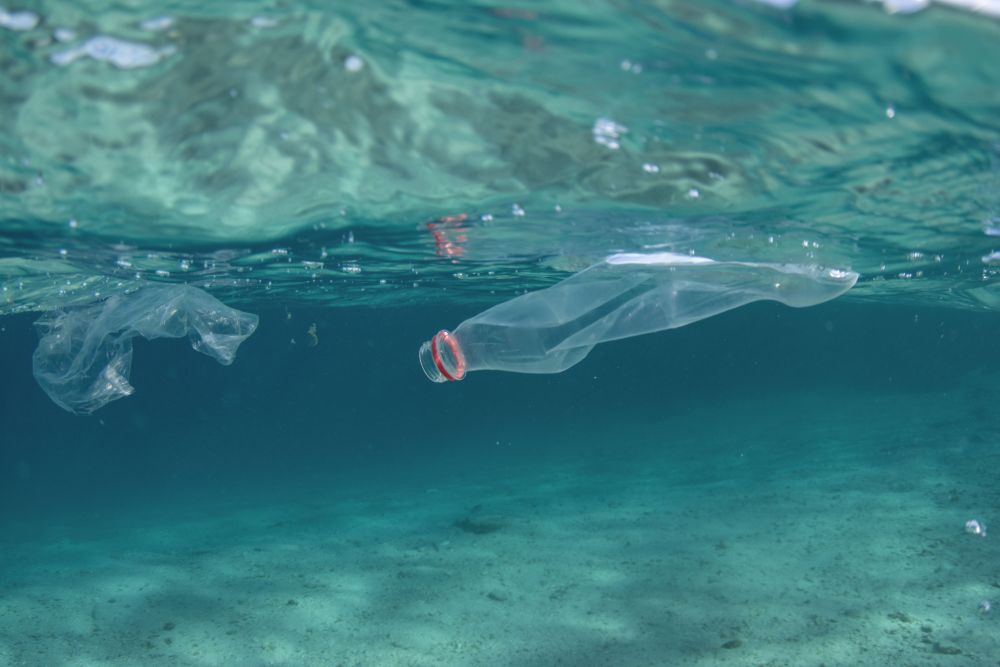 A new study has found that marine plastic pollution has increased significantly since the 1990s.
Scientists from the University of Plymouth and the Marine Biological Association have found that from 1957-2016, there has been a significant increase in larger plastic items such as bags, rope and netting across the North Atlantic. Most of this increase occurred between 1990 and the 2000s.
The report, published in the journal Nature Communications, presents 60 years of data collected over 6.5 nautical miles from the North Atlantic.
The findings are based on records of when plastic has become entangled on a towed marine sampler, the Continuous Plankton Recorder (CPR).
The CPR device is towed in surface waters and occupies a similar space to a marine mammal, and therefore is impacted by entanglements in a similar way.
The report found that the record of a plastic bag entangled on the CPR in 1965 is within the same decade as the first known recordings of plastic entanglement and ingestion by seabirds and marine turtles, which were observed in the late 1960s.
Out of the 16,675 trips made by the CSR, 4 per cent of these were caught by plastic, totalling 669 pieces of litter.
Lead author Dr Clare Ostle said: "What is unique about this work is we have been able to demonstrate the increase in ocean plastic since the 1990s. The Continuous Plankton Recorder survey data highlights the importance of maintaining long-term surveys, and their invaluable importance for retrospective analyses."
Since the 1950s there has been a rapid increase in plastic production for a wide range of uses. This follows a report which found that marine plastic pollution is costing the world billions.
The report, led by the Plymouth Marine Laboratory, found that microplastic pollution will result in a 1-5 per cent decline in marine ecosystem service delivery. This equates to an annual loss of $500-$2,500 billion in the value of benefits derived from marine ecosystem services, globally.
The report says that despite the increased awareness of plastic pollution, long term environmental datasets of plastic debris, particularly large plastic debris, are virtually non-existent.
Contributing author Professor Richard Thompson OBE, who leads the International Marine Litter Research Unit at the University of Plymouth, said that "it is no surprise" that marine plastic litter is increasing but he says that 'robust evidence' is key to help inform policy interventions on a global scale.
Read the full report here.