Action against climate change can not wait for scientific certainty, says UN
Climate change mitigation and adaptation can not wait for scientific certainty and action must be accelerated, says the UN. While Achim Steiner, Executive Director of UNEP calls for mitigation to take place before 100 per cent certainty by scientists, a UN event this week urges accelerated action to help communities and countries prepare for natural disasters.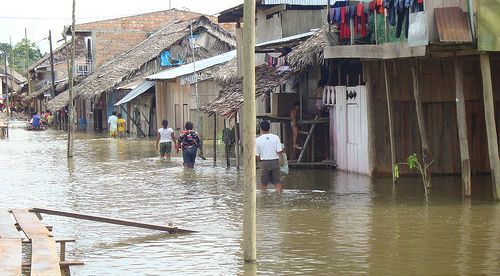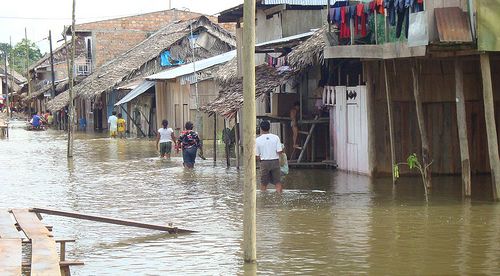 Action against climate change must be taken and can not wait for scientific certainty, say the UN.

In an editorial in the Guardian, the United Nations Environment Programme (UNEP) Executive Director, Achim Steiner said climate mitigation could not wait for 100 per cent proof from science.

He urged for a precautionary approach, pointing towards previous reports which say millions of people could already have been displaced because of climate change impacts.

He said: "Imagine if the world acted only when 100 per cent scientific proof was in place. We would still be insulating buildings with cancer-causing asbestos and fuelling cars with lead additive, damaging our babies' brains.

The circulation in fridges would also be done by chemicals that, by thinning the Earths' protective ozone layer, would probably have led to a sharp increase in cases of skin cancer worldwide."

It follows the re-evaluation of a map projecting 2005 estimates that there would be as many as 50 million "climate refugees" by 2010. While this map over-simplified the issue, according to Steiner, it would still be an issue hotly debated.

He said: "Yet the question remains - are there people being displaced by climate change, and what of the future?"

Meanwhile a UN based event this week calls for the efforts to reduce the risks of disasters to be accelerated as climate change increases weather related events.

Climate related disasters like increased flooding or frequent droughts along with earthquakes and other disasters, could be avoided or mitigated through technology and other measures, needed to help communities and nations building resilience and cope.

Speaking at the Global Platform on Disaster Risk Reduction (10 May), UN Secretary-General, Ban Ki-moon said: "We must accelerate our efforts. The world's vulnerability to disaster risks is growing faster than our ability to increase resilience. As a result of global climate change, weather-hazards are on the rise."

Referring to the huge disaster which resulted from the earthquake and tsunami which hit Japan this year, Ban said: "Nuclear safety and the threat of multiple hazards add an even greater sense of urgency."

This year's conference, attended by over 2,000 delegates places focus on disaster recovery and reconstruction, entitled "Invest today for a safer tomorrow: Increase investment in local action."

Taking lessons from Japan, it will cover preparedness for nuclear accident, and the rebuilding of key infrastructure, helping to reduce the loss of life and economic damage following a disaster.

In a briefing released by UNEP as part of the event (12 May) the role of watershed management –water and land users working together to conserve water ecosystems – in communities recovering from disasters.

The report provides recommendation on how governments can use this management for urban risk reduction in particularly prone areas such as coastal regions and flood plains, by combining engineered infrastructure with ecosystem based approaches.

Policies and frameworks can be designed to overcome capacity limitation, with particular focus placed on fostering public and private sector partnerships.
Image: Amazon CARES | flickr