6 billion plastic bags saved since 5p charge
Just six months after the introduction of the 5p plastic bag charge in England, the amount of plastic bags handed out by supermarkets has decreased by more than 85 per cent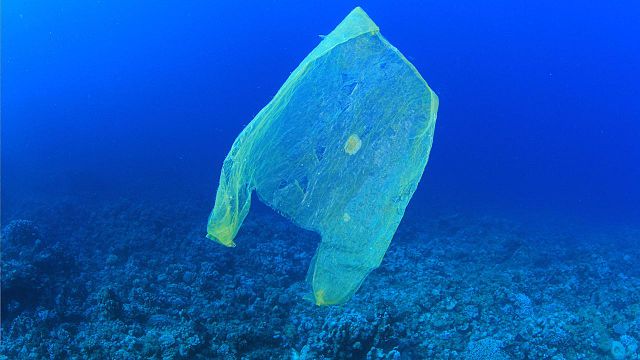 Just six months after the introduction of the 5p plastic bag charge in England, the amount of plastic bags handed out by supermarkets has decreased by more than 85 per cent.
The number of plastic bags given to customers in the country's seven main supermarkets has fallen from 7.6 billion in 2014 to less than 600 million this year.
More than £29 million has also been raised by the levy for charities and community groups.
More than 9 out of ten people often or always carry their own bags, according to a study by Cardiff University, compared to seven out of 10 before the plastic bag charge.
As the Marine Conservation Society started its annual beach clean last month, it was noticed that old plastic bags no longer litter the beaches – which used to account for 2 per cent of beach rubbish.
Laura Foster, Head of pollution, says: "There is strong anecdotal evidence to suggest a decline in plastic bags in our marine environment."
Questions are raised about the replacement of plastic bags – cotton bags for example – which require more energy and carbon emissions to be produced.
According to a study by the Environment Agency, a paper bag needs to be used seven times to have the same per use expenditure as a plastic bag and a cotton bag 327 times.
Surfers Against Sewage, Keep Britain Tidy and the Marine Conservation Society say that cotton bags do not cause pollution problems, on land or sea.
Foster said: "Because people pay for them, they value them and there is no tossing them away."
David Powell of the New Economics Foundation said: "By far the most interesting thing about the plastic bag charge is just how successful an incredibly small charge can be... Introduce the right charge in the right way and people respond to it, particularly if there's such an obvious environmental problem. The government will have to conclude, how can we use this principle for other things?"
According to a Cardiff University survey, English people are now more willing to pay for regulations aiming at reducing plastic waste – like a 5p charge on plastic bottles.